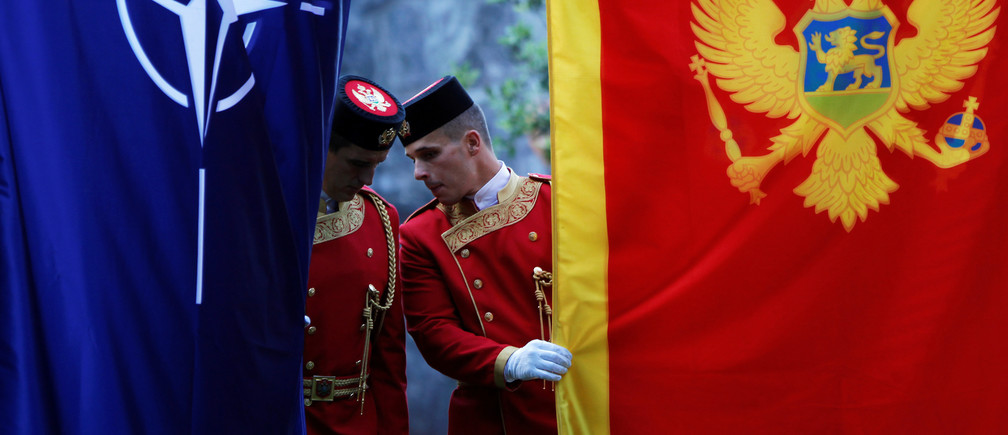 Military representative of Montenegro to NATO, Admiral Dragan Samardžić, attended the 185th meeting of the Military Committee at the level of the NATO Chief of General Staff at the NATO headquarters in Brussels.
At the beginning of the meeting, NATO Secretary General Jens Stoltenberg addressed the Military Committee, referring to the numerous tasks and obligations the Alliance will be facing during 2021. He emphasized the importance of the decisions expected from the defence ministers in February and the leaders of the nations at the NATO summit in Brussels this year, in order to "keep NATO capable of facing all the challenges that the future may bring."
The sessions were dedicated to NATO operations, missions and activities, with a special focus on the progress made in harmonizing the Concept for Deterrence and Defence of the Euro-Atlantic Area and drafting a joint document on a new NATO strategic concept. Current and future threats were also discussed, as well as the impact of the COVID-19 pandemic. A special meeting was also held with partners in NATO operations and "Resolute Support" missions in Afghanistan, the NATO mission in Iraq and the KFOR mission in Kosovo.
The military representative to NATO, Admiral Dragan Samardžić, emphasized Montenegro's continuous contribution to improving the Alliance's capabilities. He added Montenegro's commitment to continuing modernization and overall reform of the defence and security system in order to achieve NATO's capability goals, as well as to improve the readiness and sustainability of national crisis response capabilities. In that context, he emphasized that Montenegro will use the process of development and implementation of new military concepts and plans of NATO for the harmonization and adaptation of national plans and the revision of certain strategic documents.
"In parallel with the build-up of our national capacities and the implementation of tasks from the domain of all three basic tasks of the Alliance, Montenegro remains committed to further strengthening stability and security in the region," said Admiral Samardžić.
The meeting of the Military Committee chaired by Marshal Stuart Peach was also attended by General Todd Walters (Supreme Allied Commander Europe, SACEUR) and General Andre Lanata (Supreme Allied Commander Transformation, SACT). /ibna