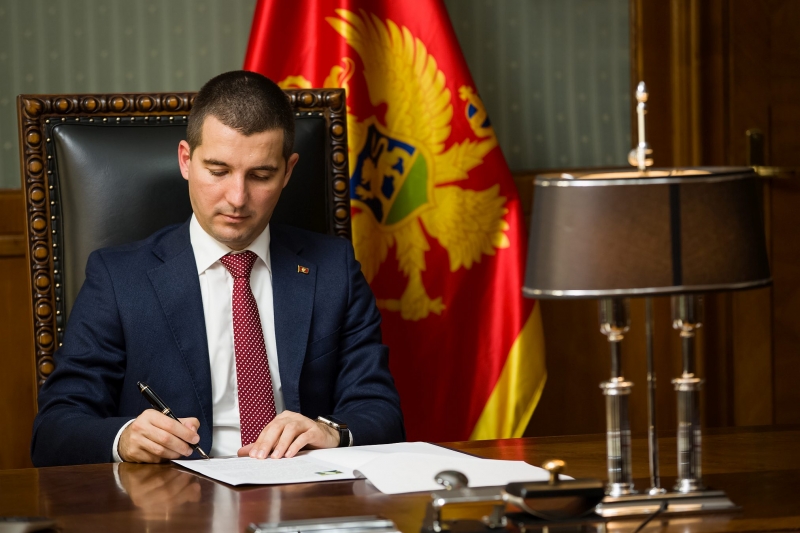 The President of the Parliament of Montenegro, Aleksa Bečić, said on Thursday that "the reconstruction of the Government is needed in order to strengthen it and start the reform processes".
After visiting the Elementary School "Sutjeska", Bečić told reporters that the issues of departments and personnel are something that is part of the process, dialogue and agreement between political entities and Prime Minister Zdravko Krivokapić.
"Reconstruction of the Government in the formal-legal sense can only be proposed to the Assembly by the Prime Minister," Bečić said, adding that so far "they have not entered into these agreements and elaborations."
Asked whether he expects minority parties to join the government in which the Democratic Front (DF) is, he pointed out that from the first day he believes that minority parties should be part of every government, regardless of who makes it and constitutes it.
As he said, the Democrats have positive experiences from cooperation with minority parties in Tuzi.
"I would like to share those experiences at the state level, to take responsibility, to contribute to the stabilization of opportunities, lowering tensions, reducing polarization," Bečić said.
Asked whether the government could be restructured by October 15, as one of the leaders of the DF, Milan Knežević, said, Bečić said that the process could be implemented effectively and that it depended on political will, and stressed that he would not "bid the dates".
"If there is political will, we can reach a solution very quickly, because we have the basics and foundations. It is necessary for colleagues from the Civic Movement URA to declare themselves in relation to what they asked of us in the previous months," Bečić said.