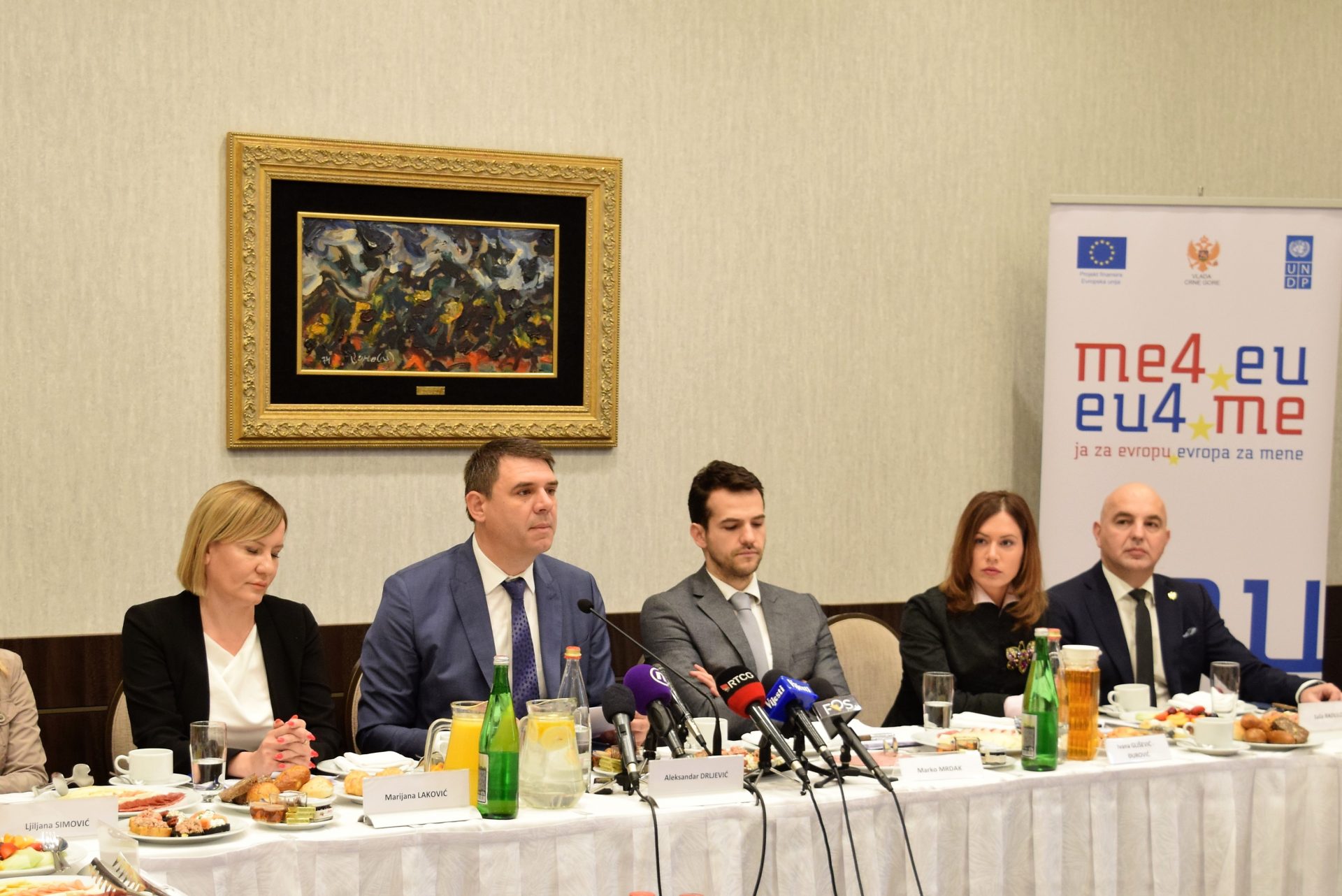 In this year's report, the European Commission has provided precise and detailed guidelines for the high-quality fulfillment of the obligations of joining the European Union, and it is the right moment for every member of Montenegrin society to see their role in the process of European integration and contribute to the EU accession through their work, Montenegro Chief Negotiator Aleksandar Drljević said.
Drljević reminded that this year's Report provides an assessment of the progress made, both in terms of fulfilling the political and economic criteria for EU membership, as well as the ability to take on the obligations of membership in 33 negotiating chapters.
"The EC recorded the achieved results and Montenegro's progress in the accession process, but also gave precise and detailed guidelines in order to continue with the high-quality fulfillment of the obligations from the accession period, with emphasis on the areas in which additional efforts are needed in order for the reform effects to yield the desired results," Chief Negotiator Drljević stressed.
He pointed out that in most negotiating chapters, the results and progress achieved during the reporting period were recognised, adding that the Montenegrin side is ready to open the last chapter 8, to obtain benchmarks for closing chapters 23 and 24, as well as to temporarily close several chapters.
"The evaluations from the Report will serve as guidelines for further reform work whose ultimate goal is to achieve European quality of life in Montenegro. The publication of the EC Report represents a right opportunity for all members of our society, to see their role in the process of European integration and contribute to Montenegro's membership in the EU through their dedicated work," the Chief Negotiator emphasised.
Answering the question about the duration of the negotiation process, the Chief Negotiator said that he was satisfied with the work done, but it is ungrateful to forecast the date of EU accession.
"There is still a lot of work to be done before accession. It is important to us that the perspective of membership exists, and the date of accession will depend not only on us, but also on the situation in the EU and its member states. We are aware that various events, such as the Brexit, the migrant crisis and internal consolidation in the EU, reflect on the enlargement policy. We cannot influence events in the Union, but we can continue with our reform activities," Drljević concluded.
Negotiator for chapters 23 and 24 Marijana Laković is pleased with the progress made in the judicial reform, pointing out that the Draft Strategy for Judicial Reform has planned measures that are in line with EC recommendations.
"When it comes to freedom of expression, the Government has made efforts to improve the situation during the reporting period, among other things, by changing the set of media laws whose adoption is expected by the end of this year. The dedication of the police and judiciary institutions is reflected in the fact that from four attacks on journalists three have been solved by final convictions, while hopefully, the court epilogue of the attack on journalist Oliver Lakić is expected soon. The EC highlighted the weakness of media self-regulation. It is not up to the Government, but up to you, representatives of the media community and the Government will provide full support in resolving this issue, without any interference with the independence of self-regulation," Laković said./ibna