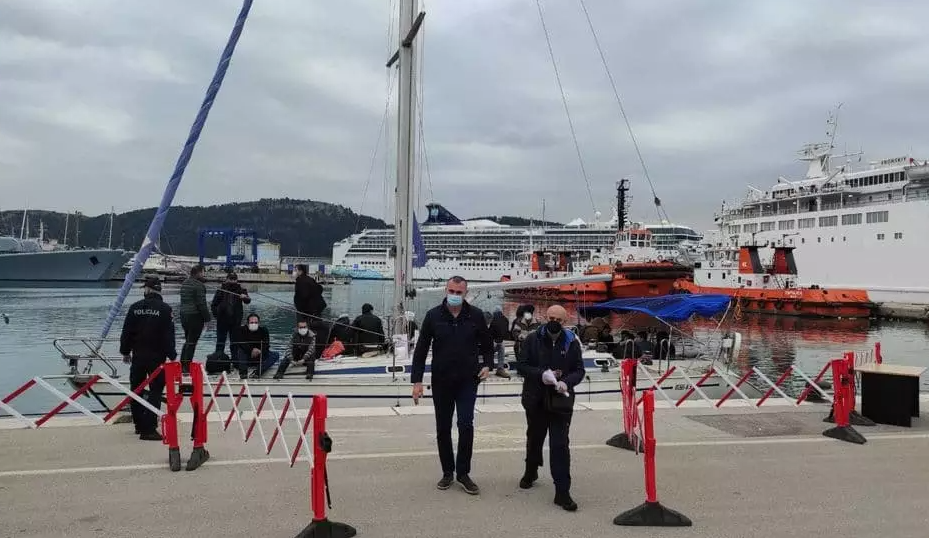 The Special State Prosecutor's Office of Montenegro issued an order for an investigation to be conducted against Turkish citizens Guler Ejup (59) and Yildiz Ramazan (49), suspected of smuggling migrants from Turkey with the sailboat "Poseidon" in December last year.
By decision of the Court of Appeals, their detention was extended for another two months.
According to the allegations in the investigation order, there is a reasonable suspicion that Ejup and Ramadan together with K. P. (46) were members of a criminal organization formed by an unknown person.
"Each member of the criminal organization had a specific task and role and so, as it is reasonably suspected, the head of the criminal organization decided to plan the commission of criminal acts, give instructions and orders to the members of the criminal organization and provide material resources for the commission of criminal acts," the document reads.
Based on the evidence, Ejup and Ramadan are accused of accepting to participate in the smuggling of migrant Turkish citizens from Montenegro to Italy by sea, by order of the organizers of the criminal organization, and to use the vessel for that purpose.
"They agreed to accept migrants from other members of the criminal organization and to transport them, after boarding, to Italy and specifically to Bari as their place of destination," the order continues.
It is stated that the grounded suspicion also arises from the testimony of witnesses; the Turkish citizens who were on the sailing ship "Poseidon".
"Witnesses stated that they connected with unknown persons to flee to Italy via Montenegro, and that they paid 3,500 euros per person for transportation. Some witnesses whose families participated in this event stated that they paid 11,000 to 13,000 euros," the order notes.
The Turkish citizens were arrested in December last year following an inspection on the "Poseidon" vessel sailing with a Montenegrin flag, on which 39 people from Turkey were found.
Yildiz Ramadan and Guler Eyup are accused of trying to smuggle migrants from Montenegro to Italy. They are charged with the formation of a criminal organization and the crime of illegal crossing of the state border and smuggling of persons. /ibna