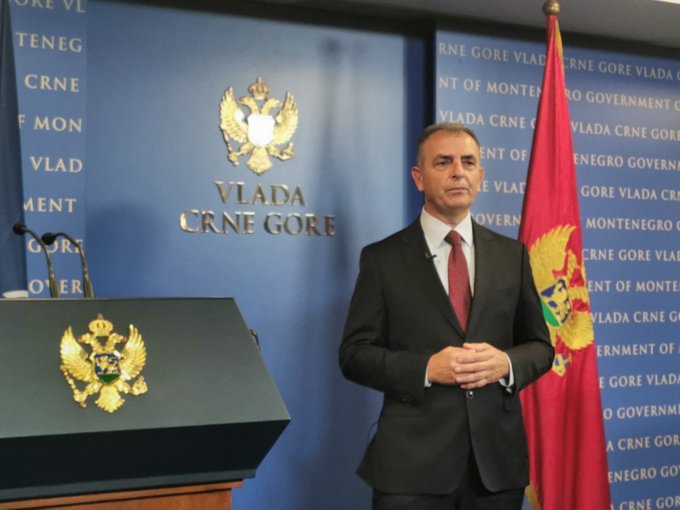 Minister of Health in Montenegro government, Kenan Hrapović, signed today an agreement that stipulates that the country will receive guaranteed doses of COVID-19 vaccine once it is produced. Montenegro will pay €8.84 per dose and the estimated value of the procurement is around €2.163.000.
"I want to inform you that the Government considered and adopted the Information on the conclusion of the agreement on the obligation according to the model of optional purchased of COVID-19 vaccine at yesterday's session. I have just signed the Agreement. An advance of a total of EUR 646.000 will be paid today", the minister said.
He explained that by signing this agreement, Montenegro had acceded to COVAX mechanism for vaccines against COVID-19, which was initiated by WHO with the aim of enabling procurement and fair distribution of vaccines among member countries.
The initiative was endorsed by EC and numerous relevant international organizations.
"At the moment, COVAX initiative is the most favourable option for all less developed countries and countries in transition, including Montenegro, regarding the procurement of COVID-19 vaccines, because it provides security and transparency. Over 170 world countries are part of COVAX. By joining this initiative, Montenegro will be enabled to take part in the distribution of vaccines in the same interval as other countries", Mr Hrapović said.
In case a country fails to join the initiative, it puts itself in the position of an independent negotiator and is automatically in a less favourable position than bigger states.
"In accordance with the research carried out by the Institute for Public Health and its estimates on the required amount of vaccines, Montenegro has expressed the need for 248.800 doses, which is enough to cover 20% of the population", Ministry of Health reports.
With the consent from the National Coordination Body for Infectious Diseases, the Government has provided funds for Remdesivir, a drug used for the treatment of the citizens infected with coronavirus and displaying severe symptoms.
The price of this drug is EUR 345 per ampoule and is the same for all countries.
"In accordance with the estimates made by Crisis Headquarters, Montenegro requires 320 ampoules of Remdesivir at a monthly basis. Therefore, it is necessary to earmark EUR 110.400,00 (no VAT included)", Minister Hrapović said./ibna