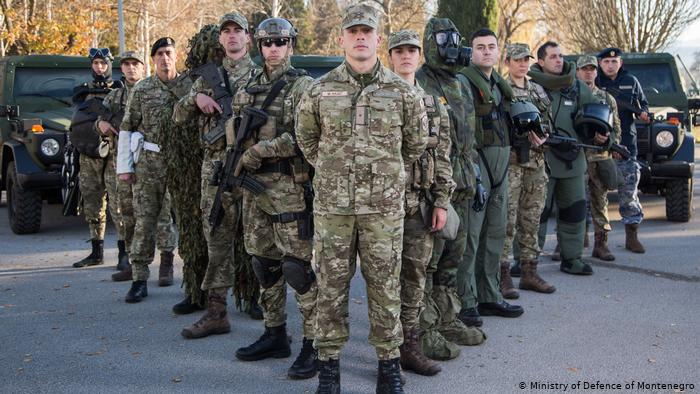 The modernization of the Armed Forces of Montenegro is on the priority list, especially concerning the provision of equipment following the highest standards and current security challenges. Montenegro, the youngest NATO Member State, contributes to the collective security system and maintenance of peace at the global level.
In that context, American Oshkosh will provide light-armoured vehicles for Montenegro by 31 January next year, and Montenegro will be the fourth NATO member to use this type of armament.
With the provision of those vehicles, as Montenegrin media reported, two Montenegrin infantry troops will be fully equipped with state-of-the-art vehicles. Vehicles will have a wired system and remote controlled armed stations, with the possibility of managing installed armament from the inside of the vehicle.
Military analyst, Mr Aleksandar Radić, said for local media that the Armed Forces of Montenegro has had resources that do not go in step with modern conditions.
"If you want to take part in a peacekeeping mission, you need to have light-armoured, multi-role vehicles. New American terrain vehicle with armoured protection, JLTV, Joint Light Tactical Vehicle, is becoming a standard for everything. Slovenia and Macedonia have already bought it. Those vehicles require armament and now we are earmarking funds for the provision of armament. The required armament has been found in Israel", Mr Radić said.
He says that provision of such vehicles will address the issue of the equipment of Montenegrin troops.
This would be the second military provision since Montenegro's NATO accession. Last year, Montenegro bought three helicopters from Canada.
Thanks to the helicopters, transport of troops, support for air units, medical evacuation and rescue operations have been considerably improved.
Long-term defence development plan 2019-2028 states that Montenegro's NATO accession was a historic moment and a milestone in Montenegro's defence concept. Montenegro obtained strong security support and full guarantee for collective defence in the complex, dynamic and unpredictable modern strategic security environment.
Additionally, with full-fledged NATO membership, Montenegro assumed many tasks and responsibilities. It is obliged to develop its military capacities and contribute to the high-quality security system.
The vision for the modernization of the Montenegrin security forces are clear – defining required military capacities and abilities and the establishment of priorities in equipment and modernization.
For Montenegro to be fully integrated into NATO, it is necessary to harmonize the development of national defence capacities with the NATO defence planning process./ibna