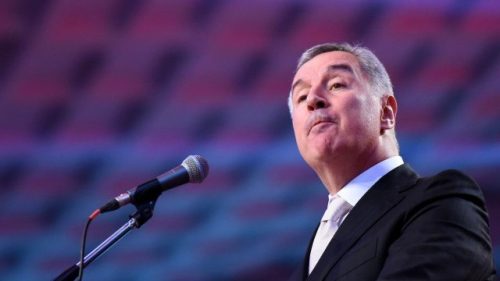 "The assertion by the Secretary-General of the President of Serbia, Nikola Selaković, that the most relevant international legal bodies, such as the Council of Europe, "emphasized the need of the restitution of Church property, especially the Serbian Orthodox Church (SOC)" is absolutely not based on facts", said the office of the President of Montenegro, Milo Đukanović.
On the contrary, a statement says that, in 2012, at the European Court of Human Rights, as a judicial body of the Council of Europe, was clear that Montenegro won the case against the Serbian Orthodox Church, which demanded the restitution of Church property in Montenegro.
"The Strasbourg European Court dismissed this claim by the SOC as manifestly ill-founded and inadmissible, finding that the claimants had neither 'existing property' nor 'legitimate expectation' to recover the property they were seeking restitution for", Đukanović's office said.
It is also stated that the court in Strasbourg concluded that the claims of the SOC, and the State of Serbia, that the SOC in Montenegro is a victim of a violation of the right to peaceful enjoyment of property and a fair trial, and that it was allegedly discriminated by the state of Montenegro, are without legal basis.
According to them, it is clear from this ECJ ruling that the assets claimed by the SPC at that time, worth hundreds of millions of euros, were in fact state property.
"The Republic of Serbia, which joined the lawsuit, presented the whole arsenal of known claims about the centuries-old existence of the Serbian Orthodox Church in Montenegro and that the Serbian Orthodox Church is the sole owner of Orthodox religious objects in our country, which it explicitly claimed to represent historical monuments exclusively of the Serbian people. However, like today, or even then, they did not offer legally valid evidence for this.
The SPC and the state of Serbia have lost this dispute because it is an indisputable legal fact under domestic and international law that Montenegro, not the Serbian Orthodox Church, has always been and remains the owner of religious property created over the centuries by state money or as a citizens' joint venture", underlined the Montenegro President's Office.
They recalled that in the Principality, later the Kingdom of Montenegro, existed the autocephalous Montenegrin Orthodox Church that had the status of an official state Church under the Constitution, religious property belonged to the state, and the Montenegrin Orthodox Church only used that property and could not dispose of it without explicit permission of state authorities./ibna