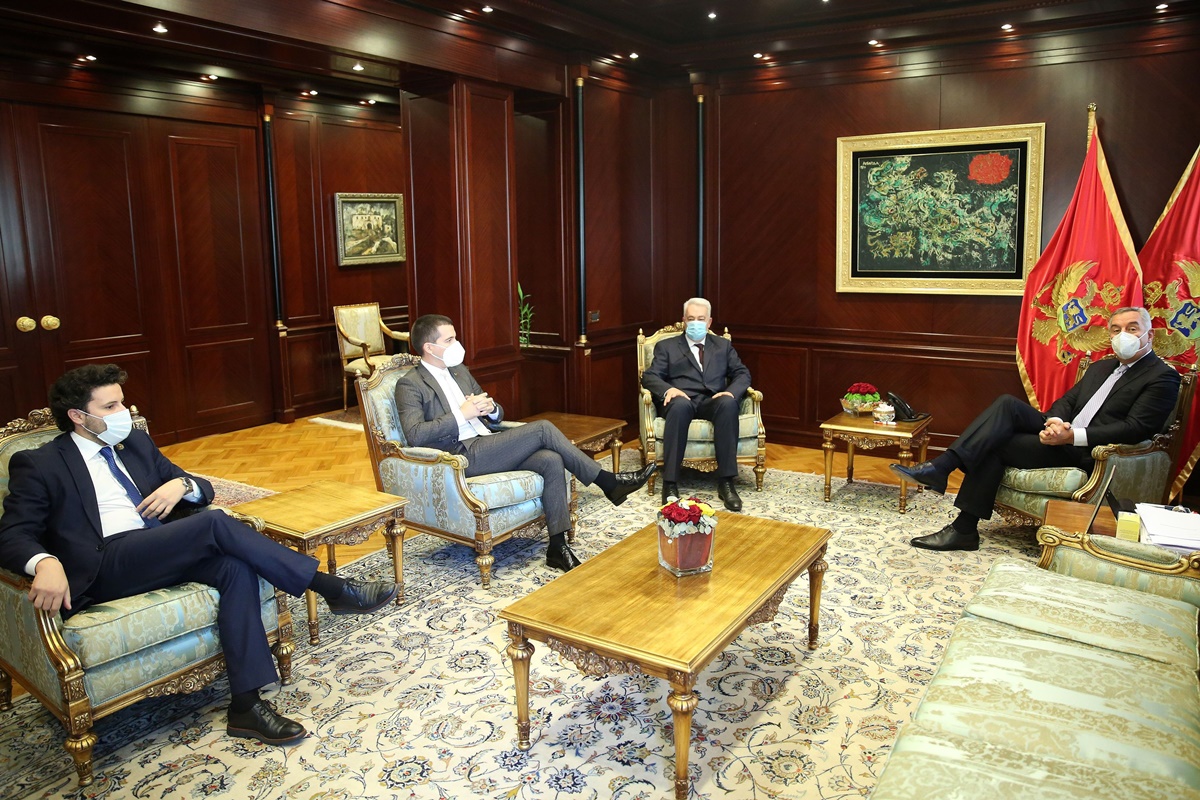 Montenegrin president Milo Đukanović will be sending a proposal to the Parliament today proposing that Zdravko Krivokapić become prime minister-designate. He hopes Krivokapić will form the government as soon as possible.
"Consultations are over. I will refer the proposal to the Parliament. I praised the agreement that the three coalitions' representatives signed",  Đukanović said.
He pointed out that Montenegro is the only republic without wars.
"We must not allow any government to endanger Montenegro's vital interests. I hope the new government will continue to work on cultivating conditions for attracting foreign investments", he said.
"I take this opportunity to pay tribute to the representatives of the three coalitions of the winning majority for concluding an agreement immediately after the elections, which confirms the strategic course of the state policy of Montenegro, and guarantees a responsible attitude towards international obligations, awaiting that the EU with all open negotiating chapters", said Đukanović.
He added that the electoral process itself and the ongoing transition of power, which, as he said, is taking place in a democratic way, are the fruits of many years of efforts to build a sustainable institutional state framework, which constitutes a confirmation of the success of politics in the previous period and the well-chosen strategic directions of state development. "Our society also exhibits maturity and democratic capacity, which places Montenegro among the democratic European states".
Prime Minister-designate Zdravko Krivokapić said that "today is a day of victory for democracy".
"By November 8, we will have everything figured out. Today, we are going to formalize negotiations with the minorities", Krivokapić said.
According to Aleksa Bečić, the meeting with state President was productive.
"President Đukanović expressed his readiness to be efficient. We expect all constituents to show partnership and sensibility for the epidemic situation in Montenegro", Bečić pointed out.
President of URA Dritan Abazović said it was very important that Đukanović had grasped reality.
"This day proves that the Montenegrin society is more democratic than we thought. Cohabitation begins. Citizens can wind down. President Đukanović said there would not be obstructions. This is a big day for Montenegro. The government will be formed in a month", Abazović said. /ibna