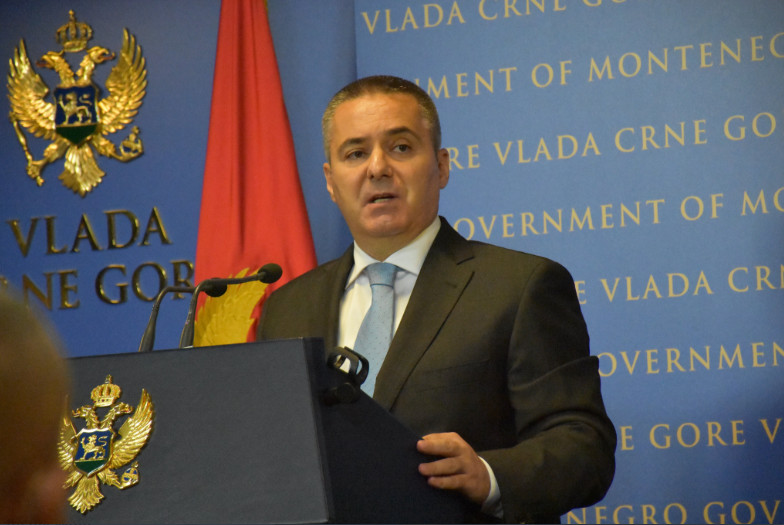 Director of Montenegro's Police Veselin Veljović said that security situation in the state is stable. "The Police Department protects the state from anyone who attacks it", Veljović said at a press conference.
"While respecting differences and efforts expressed in a democratic way, I remind you that the law must be equally applied to everyone. We will protect the state from anyone who attack it, and we will not let anyone endanger the vital values of togetherness of all our citizens. Our mission and responsibility is to maintain peace and safety in the country we live and work, the country of our children", Veljović pointed out.
Speaking about public gatherings that took place despite the ban, Mr Veljović says that they were a great danger.
"Police performed their duties properly and devotedly and acted accordingly in every conscienceless case, even in the case of the Serbian Orthodox Church. Many attacks and manipulations were constructed in public to target police but that definitely won't stop us from doing our job conscientiously, lawfully and responsibly", Veljović said.
He said that 49 police officers had been injured while safeguarding unauthorized gatherings.
Speaking about the overall situation in the country, Veljović said that from July last year to July this year, 19 murders were committed, 17 of which were solved.
"Four murders are directly related to organized crime and criminal groups. Three murders that were the consequence of the actions of organized criminal groups were solved as well. The efficient action of the police and special prosecutor's office resulted in the arrest of the perpetrators of a serious criminal offence and confirmed the institutional strength and capacities of the Montenegrin police organization", Veljović says.
He says that committed work on solving the most serious crimes will still be in the focus, adding that the police are dealing successfully with the street drug sale./ibna