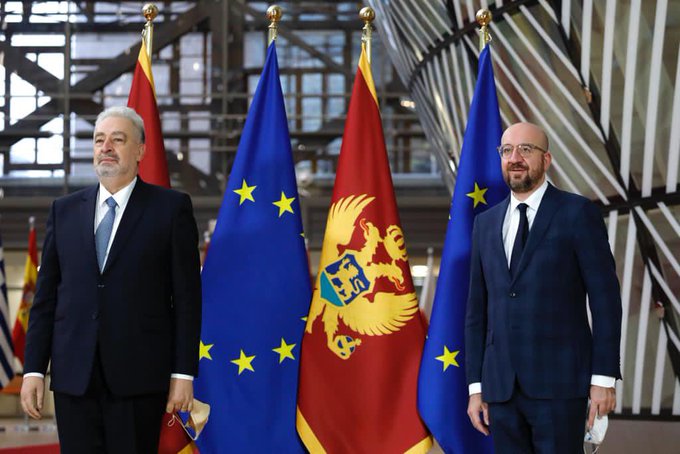 Montenegro will be the EU's best ally, Montenegro Prime Minister Zdravko Krivokapić stated during today's official visit to Brussels.
"This is the first visit taking place during the second working week of the new democratic government, tangible proof of the greatest support. Because, at this moment, while Brussels -much like the whole world- is fighting the COVID-19 pandemic with a scarcity of resources, it is our honour and pleasure to visit," PM Krivokapić pointed out.
He has also said he is satisfied with the EU support, noting that Montenegro will be its best partner.
Krivokapić told the RTCG reporter in Brussels that he himself and the citizens of Montenegro have been honoured "to be able to visit Brussels and the Charles Michel-lead European Council in the second week of the new government mandate".
Michel, according to the Prime Minister, wanted to be first-hand thoroughly informed and provide his support to the activities the new government is aspiring to – a better standard of living for citizens.
"We are committed to elevating the quality of life of our citizens and investments that we'll certainly attract, and one more thing that we've neglected – the rule of law," the Montenegro PM noted.
The President of the European Council announced on social media that "close ties with the Western Balkan countries are crucial for the EU", and that Montenegro is a key partner.
"You have our full support for the reforms your country is implementing," Michel tweeted.
This is the first visit by Montenegro's newly elected Prime Minister to the European capital.  Later today, Krivokapić will meet with NATO Secretary-General Jens Stoltenberg, while on Wednesday he will have talks with European Enlargement Commissioner Oliver Varhelyi, as well as with representatives of the Belgian government. /ibna