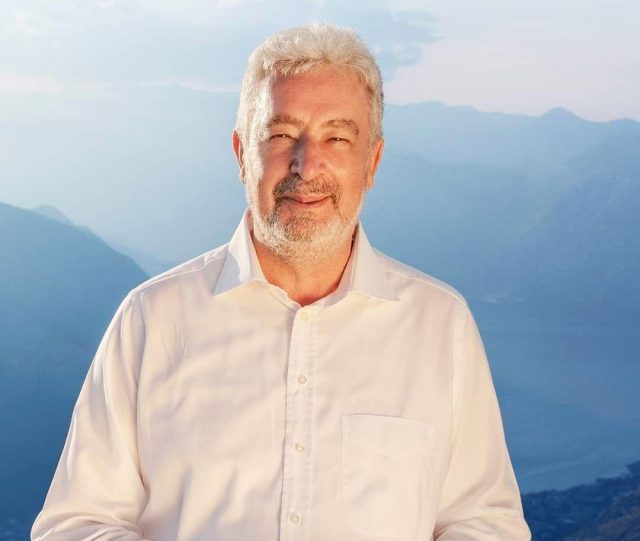 Last night, Montenegrin PM-designate Zdravko Krivokapić penned a letter to the representatives of the ruling majority, urging them to submit the names of the candidates for ministers in the departments assigned to each party.
According to information from Dan Newspaper, in his letter Krivokapić notes that, if the parties do not submit the names in the next few days, the prime minister-designate will proceed with his own proposal of the Government.
According to Dan, everything should be wrapped up in the next few days.
Yesterday, Krivokapić's team announced that they were still waiting for certain answers to the proposal for the distribution of departments in the new government.
The prime minister-designate is doing everything to complete the formation of the government in the first half of next month. Unconfirmed information by Dan reports that Krivokapić will address the public on that issue by the end of the week.
Krivokapić's team said that the proposals on the distribution of ministries had been sent out to the coalitions and they were still waiting for certain answers within the time limit they had set.
"After that, the final proposal by the prime minister-designate on the composition of the first democratic government in the history of Montenegro will follow, which will be sent to the Assembly for voting. Our intention is for the Government to be voted within the deadline announced by the prime minister", the team representative said.
His team also confirmed that the prime minister-designate had held talks with DF leaders and other leaders of the winning coalitions in the previous days, but refused to reveal any further details, announcing that they would do so in the coming period.
Political analyst Sergej Sekulović points out that the prime minister-designate is primarily responsible for the work of the Government, so he must be given certain space for manoeuvre to realize his idea and vision.
"If the prime minister is limited to the extent that he cannot act, then he is not what a Prime Minister should be", Sekulović said addressing the Montenegrin media.
He believes that Krivokapić will succeed in forming the Government, but the question remains how long it will last.
"I think that the primary problem between Krivokapić and the leader of the DF is the possibility that a party leaded by Krivokapić could garner substantial support. Some polls and research show that Krivokapić is very popular amongst the Montenegrin society", Sekulović claimed. /ibna