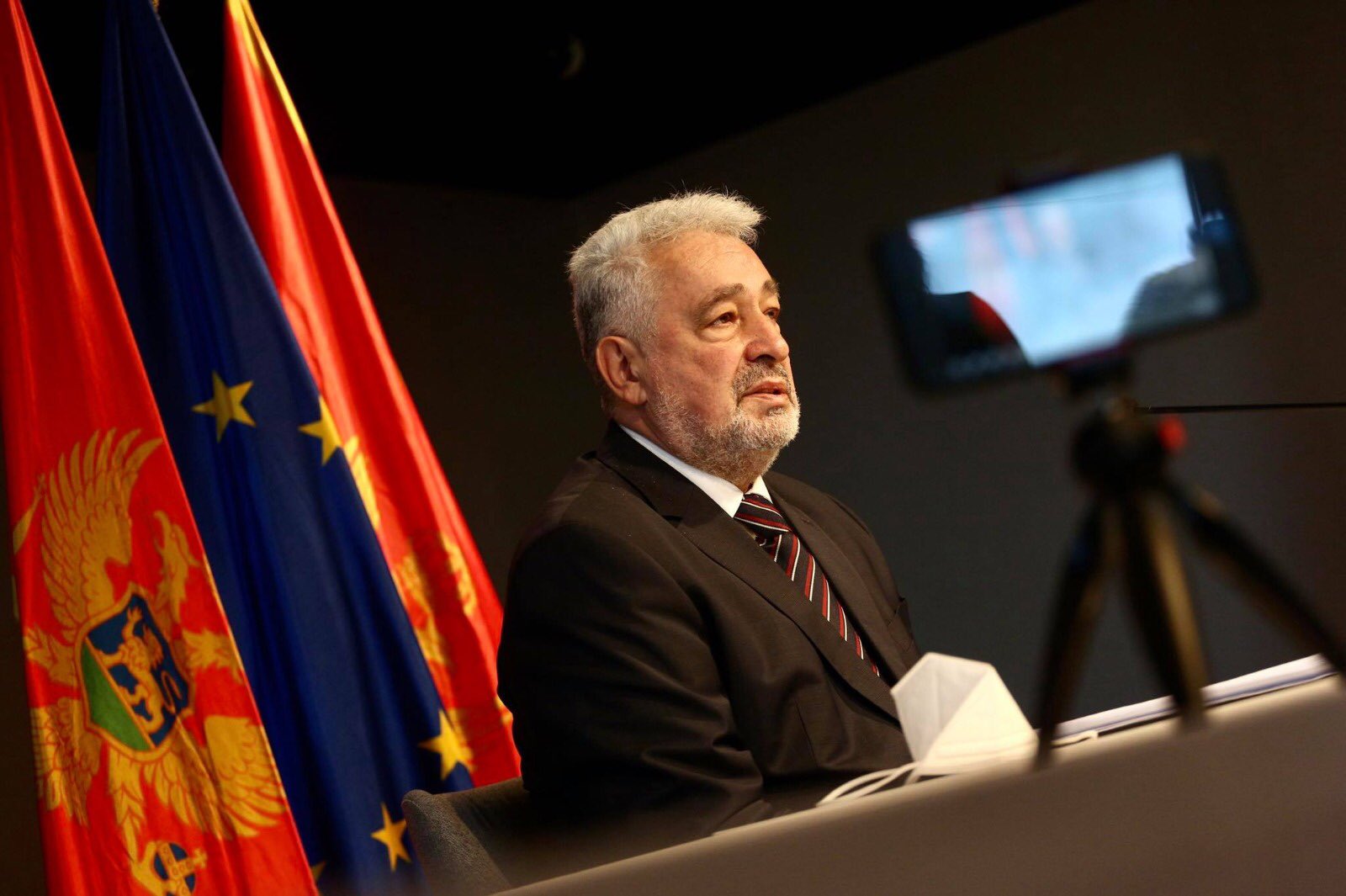 Montenegrin Prime Minister Zdravko Krivokapić initiated the procedure for the removal of the Minister of Justice, Human and Minority Rights, Vladimir Leposavić.
As he said, following the Minister's statement on the genocide in Srebrenica, he sent a message to Leposavić that "he should resolve the problem he himself had created."
"I thought his eventual statement would be one that would allow him to amortize what had been said. The statement was of the same wavelength and I could not afford that luxury, so I acted on behalf of the Government and said that the Assembly passed in 2009 a Declaration confirming the resolution on genocide. That did not move Leposavić either," Krivokapić said.
He said he asked Leposavić to resign because he believes this is the best way to show responsibility with a personal act.
"I did that on Friday and today, seeking to protect the integrity of this government while Leposavić continued to stand by his convictions, I made the difficult decision to propose his dismissal," Krivokapić said at an extraordinary press conference.
The Prime Minister emphasized that this was the most difficult decision he had made in his life.
"The most difficult decision I have had to make in my entire life. Guided by the clear positions arising from the agreement with the leaders of the winning coalitions and the positions from the exposition, I am full cognizant of the events and work of ministers. Everyone, from the ruling parties to the opposition, is destroying this government. No one sees it as their own. These are birth pangs because we have yet to overcome schoolyard illnesses. I have given freedom to every minister, having faith in their credentials and expertise. It might not have happened until now, but changeability must happen. No one deserves to stay four years in office", Krivokapić pointed out.
He said that "two ultra-blocs" of political parties are emerging and that is not good for Montenegro. He asked for understanding because of the decision he made, adding that it may have been made for the first time in the history of the state.
Police Minister of Serbia, Aleksandar Vulin, reacted to the latest decision of Prime Minister Zdravko Krivokapić.
"Prime Minister Krivokapić once again showed that he does not care at all about what Serbs and Serbia think and feel. In fact, it is good that he did what he did, we got the message; we will act in accordance with it. He showed that he does not care for Serbs [in Montenegro]," said Minister Vulin.
He added that those who hate Serbs always find a common language:
"I would not be surprised if he seeks the support of Milo Đukanović in anti-Serbian politics. It takes one who hates Serbs to know one, and eventually they find a common language," the Serbian minister concluded. /ibna