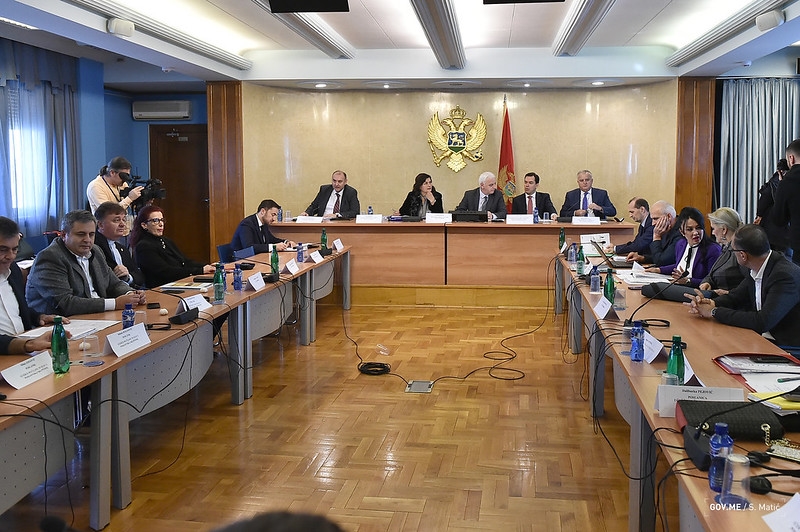 The Committee on Human Rights and Freedoms of the Parliament of Montenegro today endorsed the controversial Bill on Freedom of Religion and Legal Status of Religious Communities.
The Chancellor of the Diocese of Kotor Roberto Tonsanti attended the Committee meeting and said that this version of the law had been improved but that it should be further elaborated.
"We think it would be more useful to engage in even more dialogue and to deepen the bill."
It was also proposed to bring Lex Specialis to the property issue.
Deputy Prime Minister and Minister of Justice Zoran Pažin said that he did not want to minorize the importance of dialogue between the Government and the Metropolitanate so far, as it was useful for both sides.
Pažin further adds that they read the SPC's 92-page complaint and points out that only a minor part of the complaint is related to the Venice Commission's views.
"We wanted a dialogue and took enough time for it, but the SPC's position was clear and we had to respect it and it was my duty to convey this to the Government. Nevertheless, I called again Metropolitan Amfilohio's phone and even then there was no dialogue. But let me tell you now, even today we are not avoiding the dialogue", Pažin said, addressing representatives of the Serbian Orthodox Church in Montenegro.
Speaking about Lex Specialis on property, he said that there was already a Law on Property Relations regulating the issue of property, but that the Law on Freedom of Religion recognized property only until 1918 as a reflection of specific Montenegrin circumstances.
Đorđe Raičević, a representative of the Jewish community, states that they support the adoption of the law, but that the current proposal is incomplete and controversial and should be revised./ibna