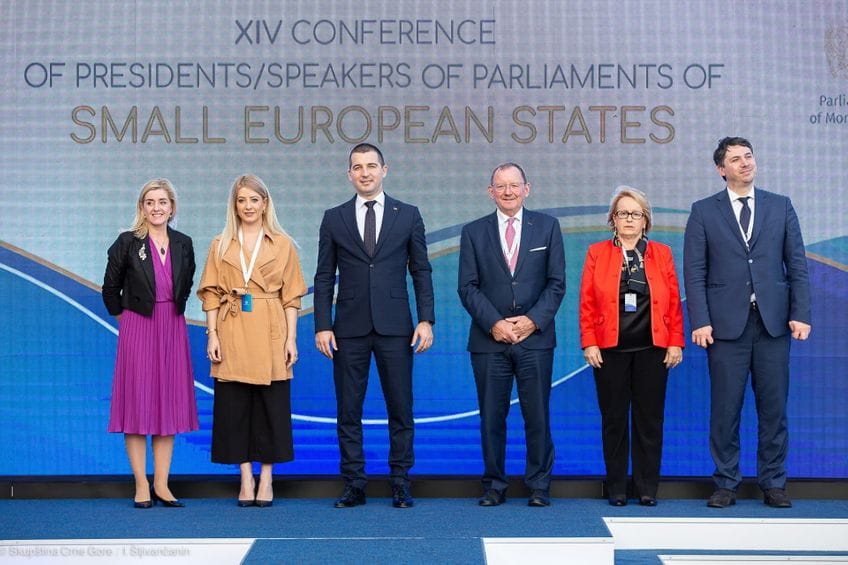 On behalf of the House of Representatives of Luxembourg, the President of this House, Fernand Etgen, assessed at the press conference following the XIV Conference of Speakers of Parliaments of Small European States that such meetings and exchanges of experiences and knowledge show that "there is exceptional potential for cooperation among the small countries of Europe." He pointed out that these countries, in addition to common interests, connect other important ties.
"We believe that it is very important to cooperate with others, and through parliamentary diplomacy, we are building strong bridges between our national parliaments. We exchange information and the problems we face, and thus we can help each other find potential solutions," said Etgen.
He stressed that solidarity, friendship and trust are key components for strengthening cooperation between parliaments.
The President of the House of Representatives of Cyprus, Anita Demetriou, also agreed that the force is in unity. While praising the organizer and pointing out the importance of the topics discussed at the Conference, she pointed out that unity gives space and strength to overcome "small but also big challenges, especially as small countries."
"Behind this gathering of ours, there is a unique trace for peace, democracy, solidarity, security and progress. Let me repeat once again – this was a lucrative discussion and we are looking forward to our next meeting in Monaco, "said President Demetriou.
Emphasizing that she was honoured to attend the Conference, Vice President of the National Council of Monaco Brigitte Boccone Page invited those present to attend the XV Conference of Speakers of Parliaments of the Small European States, which will be held on June 12 and 13, 2022 in the National Council of the Principality of Monaco.
The member of the National Council of Monaco, Guillaume Rose, emphasized that in addition to the talks, it is equally important to act concretely, and praised the adoption of the Joint Declaration. As he said, next year in Monaco, they will try to justify the title of the host "and to show that we can go further than what has been done so far."
Emphasizing that he was impressed by the organization of the Conference, the head of the San Marino Delegation, Gerardo Giovannoli, pointed out that the topics discussed were inspiring and useful, and emphasized that Montenegro has San Marino's support on the European path.
"We understand that this country is young, but that it has good potential for the future towards Europe, and as a representative of San Marino, I can guarantee you that we will do everything in our power to make it easier for you to enter the EU," said the Head of Delegation of San Marino Gerardo Giovannoli.