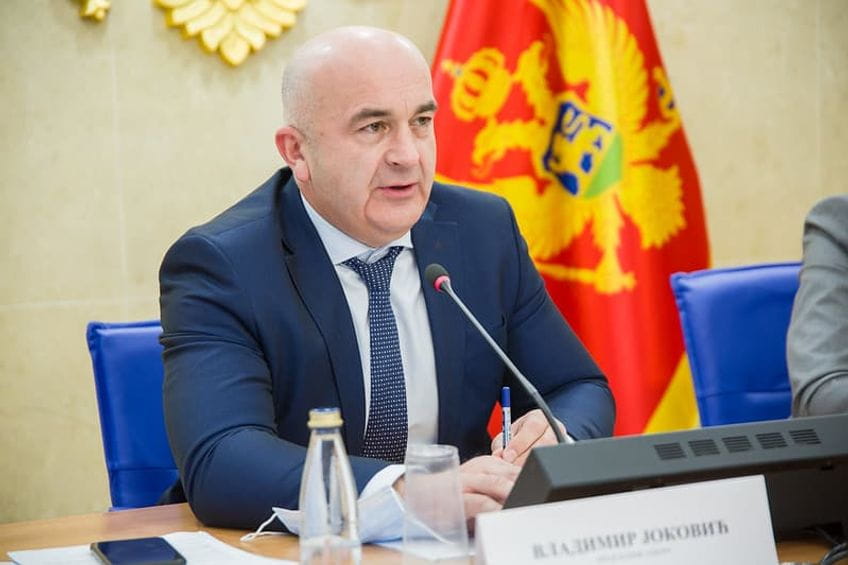 President of the Committee on Economy, Finance and Budget of the Parliament of Montenegro Vladimir Joković attended the introductory part of the virtual conference on "Prevention of money laundering and terrorist financing via online gambling in Montenegro, through adequate regulation and supervision," organized by the Office of the Council of Europe.
The aim of the conference was to present recommendations for the harmonization of the legal framework with the standards of the Financial Action Task Force (FATF) and the Committee of Experts for the Evaluation of Measures against Money Laundering and Terrorist Financing (MONEYVAL), as well as showcase examples of international best practice in this sector. The expected otucome is the strengthening of preventive mechanisms within the Draft Law on Games of Chance and Prize Games.
"The Chairman of the Committee, thanking the partners from the European Union and the Department for Economic Crime and Cooperation of the Council of Europe for supporting Montenegro's efforts in preventing corruption, stated during his opening remarks that the new law on games of chance and prize games should improve the situation. It should also enable an increase in state revenue, as well as eliminate any activity that would lead to money laundering and terrorist financing. He also pointed out that the adoption of this law should provide greater fiscal discipline, controlled development of the gambling industry and better revenue collection. Furthermore, he underlined that it is imperative that cooperation between state bodies improves, as it is only with the joint efforts of state bodies and all stakeholders, as well as with their transparent and responsible work, that cooperation between state bodies can improve in order for this important area within the overall system to be regulated," the Assembly announced.
Given the fact that in the coming period, the bill will be sent to the parliamentary procedure and will be considered by the Committee on Economy, Finance and Budget, the Committee Chairman called on all interested parties to contribute in order to define the best possible solution.
The conference was attended by representatives of the Ministry of Finance, the Revenue Administration, the Directorate for Inspection Affairs, the Financial Intelligence Unit, the organizers of games of chance, the civil sector and the Secretariat of the Council of Europe.
The conference was organized in the context of phase two of the Project for the Fight against Economic Crime in Montenegro (HFII AEC-MNE), funded by the European Union and the Council of Europe and implemented by the Department for Economic Crime and Cooperation of the Council of Europe. The aim of the project is to support Montenegro's efforts to prevent corruption, money laundering and terrorist financing in line with European standards. /ibna