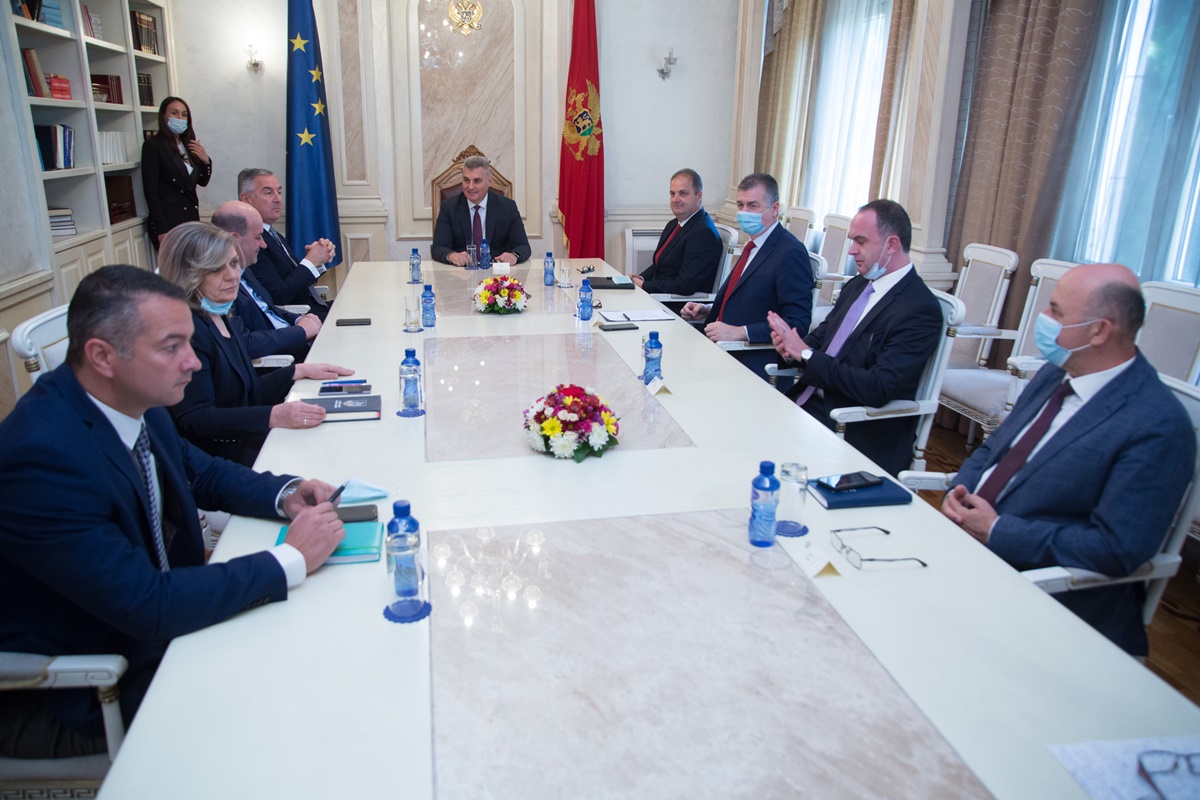 At the invitation of the President of the Parliament of Montenegro, Ivan Brajović, a consultative meeting of the presidents of the parliamentary parties was held today.
The aim of the meeting was through open dialogue all participants in political life contribute to greater transparency of the overall election process and the always-desirable improvement of the election environment, respecting international standards and best democratic practices. The necessary activities before the parliamentary elections were discussed at the meeting, so that by considering the proposals and their eventual adoption, the trust of the citizens in the election process would be maintained and further strengthened.
The President of the Assembly reminded that at the beginning of May he sent an invitation for observation missions to the European Parliament, the OSCE Parliamentary Assembly, the ODIHR, as well as the Parliamentary Assembly of the Council of Europe. He added that the most authoritative international observation missions assessed the election process in a democratic environment as positive, and that after the last parliamentary and presidential elections all recommendations were adopted except those that required the support of the opposition.
The participants of the meeting, on behalf of the parties they lead, showed openness for dialogue exclusively within the institutions of the system, which they expect from all participants in political life. It was also concluded that conditioning by any legal acts or other documents does not represent a good basis for constructive talks on improving the electoral environment, which is declaratively advocated by parties that are allegedly not satisfied with the election conditions. It was agreed that, following the epidemiological situation and the recommendations of the competent health institutions, as well as the need to focus on the state economy, the optimal terms for holding regular parliamentary and local elections within the legal deadline would be considered, with an open invitation to all responsible political entities to participate in those talks about the conditions and timing of the election.
In addition to the Speaker of the Assembly and the Social Democrats Ivan Brajović, the meeting was attended by the presidents of the Democratic Party of Socialists Milo Đukanović, the Bosniak Party Rafet Husović, the Liberal Party of Montenegro Andrija Popović, the New Democratic Force-Forza Nazif Cungu, the Albanian Alternative Nik Đelošaj, the Croatian Civic Initiative Adrijan Vukšanović, as well as the vice president of the Democratic Union of Albanians, Hatice Đoni. The vice presidents of the Assembly, Branimir Gvozdenović and Genci Nimanbegu, also took part in the meeting.
Commenting on the fact that none of the presidents of the opposition parties appeared at the meeting, Brajović said that "it speaks a lot about their responsibility"./ibna