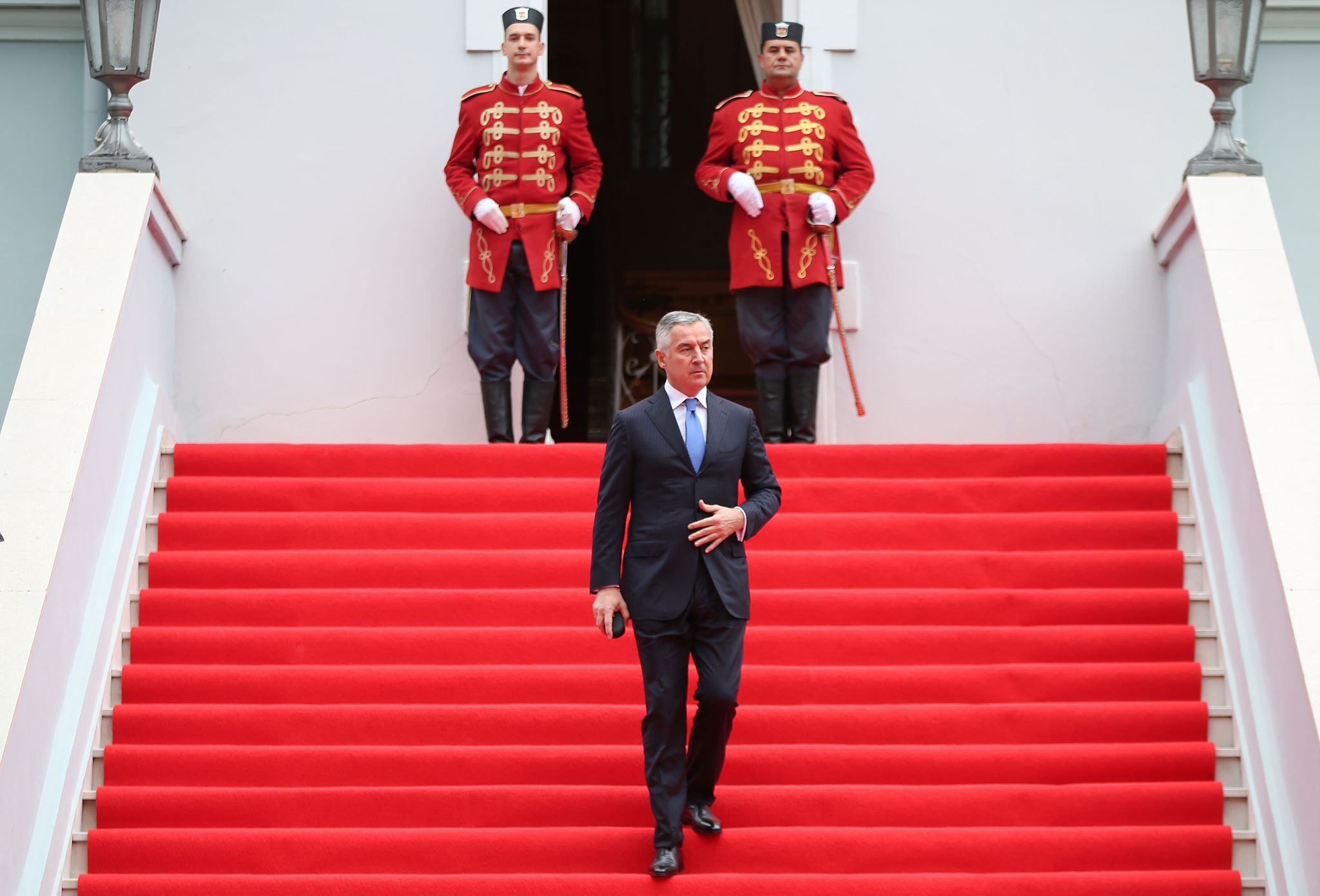 Μontenegro President Milo Đukanović stated he has no contact with Serbian President Aleksandar Vučić, dismissing allegations that the European Union "had given up on him".
In an interview with Beta news agency, Đukanović said that Vučić neither contacted him nor requested a meeting with him during his trip to Podgorica to attend the late Metropolitan Amfilohije's funeral, adding that he would say his visit to Montenegro was rather personal.
"Whenever I go on a personal trip to Belgrade, I don't contact my colleagues from the government of Serbia," the Montenegrin President clarified.
On Vučić's statements that he is "horrified with the anti-Serbian campaign in Montenegro", Đukanović replied that such claims are not even worthy of a comment.
"Have a look at the recaps of the Serbian press, including reports by research centres that studied the media landscape in the region, and you will see that they registered several tens of thousands of texts with the same, hostile message to Montenegro, with an undisguised need to interfere both in media and internal-political affairs; so in that sense, I think it is pointless to be speaking of an anti-Serbian campaign in Montenegro."
He added that no one is ruling over Montenegro and that Montenegro does not need a boss either from within the country or the region. "Montenegro is a sovereign state that has secured its sovereignty through a painstaking process of fighting for its identity, which was brutally taken away from it in the processes after World War I."
He has also reiterated that he does not maintain political ties with Vučić.
"It is absolute nonsense whoever said it. I do not have any undercover businesses either in Montenegro or abroad, least of all in Serbia," he noted.
He dismissed the allegations that the international community "had given up on him".
As he said, no one can give up on him as "he cared about his integrity at all times, and independently and responsibly decided on issues concerning Montenegrin interests".
"I can say that in several similar situations, when the international community didn't quite understand my actions, it turned out later on that I had made the right decision."
Speaking about the statement of Neighbourhood and Enlargement Commissioner Mr Olivér Várhelyi that Montenegro should have refrained from expelling Serbian ambassador Vladimir Božović, Đukanović stressed that he did not want to dive deeper into that.
"I already expect our European partners to have a clear and detailed insight into all issues in our region at any moment. The Western Balkans are part of Europe.
The EU is the locomotive of the entire continent. It is impossible to comment on the situation in the Western Balkans without detailed insight regarding the state of affairs at any given time. I am afraid that, at this moment, the EU does not have that insight and does not recognize certain reflections of the processes that are unfolding intrinsically, which are manifested these days in the impossibility to adopt the European budget. Well, that ought to be recognized if the role of a lighthouse is to be adopted." /ibna