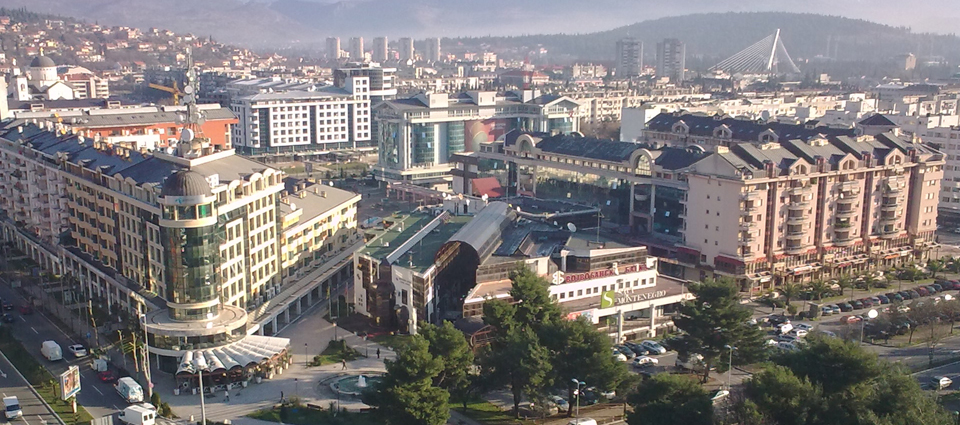 Montenegro Prime Minister-designate Zdravko Krivokapić announced today that the composition of the new government will be known by Friday. Following the parliament session that took place in Cetinje, he also said that ministerial candidates "will not be members of the party that Miodrag Daka Davidović is about to establish".
Krivokapić confirmed that URA Movement leader Dritan Abazović will serve as Government Vice-President. The PM-designate also added that he is considering three candidates for ministers of Interior and Defence, although he refused to disclose their names. Krivokapić pointed out that the Minister of Interior represents the most important position in the new government, as the administration is planning to merge the Police Directorate into the Ministry of Interior.
Speaking about the newly established party of the National Movement, Krivokapić reiterated that his ministers "are not part of that party and it's not nice to form a political party just before the Government is formed".
"None of the candidates for ministers belong to any party and they never will during this term of office", he said.
The Prime Minister-designate stressed that the solutions will be reached as long as no obstructions arise along the way.
"This is the first time we are going through changes. We hope that the best solutions will be reached and that the difficult economic situation will be overcome. The fact that we are a small system gives us hope and a chance to come up with the best solutions. The IMF arrangement is not the only option. We have alternatives but, for now, that's all we are going to say about it", Krivokapić said.
The leader of the New Serbian Democracy (NSD) Andrija Mandić said that the deputies of this party in the Montenegro Assembly will vote for the new government. However, he pointed out that it is strange that 15 days before the elections, the full list with the names that make up the cabinet remains unknown.
Mandić said the NSD had repeatedly clarified that they would vote for the new government because they themselves, and not someone else, had been fighting for years to change the decade-long government, which is why it is natural for it to be overthrown by NSD MPs in the Montenegrin Parliament.
"However, at this moment, we have a strange situation; fifteen days before the election of the new government, we still do not know who all the members of the new cabinet are", said Mandić.
He added that he believes the names of the candidates for the ministerial position of the Police and Defense department, as well as that of the vice president, will soon be known, so that the declaration of their party bodies would include the complete composition of the government of Prime Minister-designate Krivokapić. /ibna