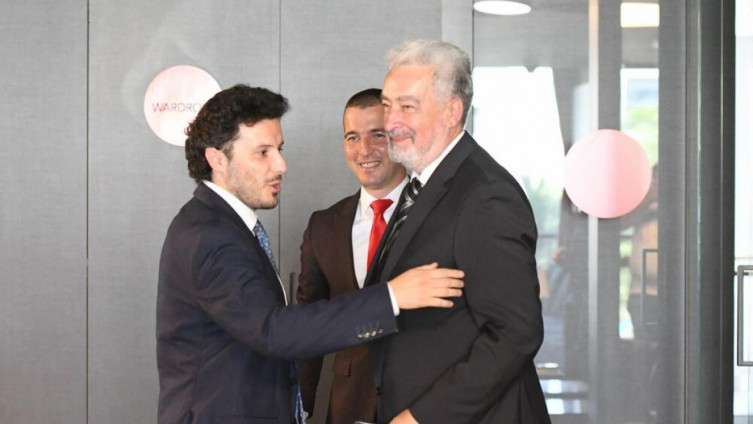 Montenegro media reported that leaders of the three winning coalitions, Zdravko Krivokapić, Aleksa Bečić and Dritan Abazović, have reached an Agreement on policy priorities of the expert government, which encompasses 13 items.
But, according to Montenegro Democrat Party, the proposal of the new Agreement was made by URA Civic Movement, not by the three leaders. Democrats confirmed that a new agreement is on the table.
The Agreement envisages adoption of five laws: law on the origin of property, lustration law, law on Government, law on Parliament and law on spatial planning and building structures.
The latest agreement stipulates adoption of the amendments to the Law on Freedom of Religion, with the emphasis on the abolition of disputable articles, as well as continuation of negotiations with the EI, with a view to making progress in chapters 23 and 24.
The proposal envisages:
Consolidation of public finances with a cross-section of the current situation at the time of taking power;
Resolute fight against corruption and organized crime with tightening of penal policy in these areas;
Adoption of emergency measures to combat the pandemic of the new virus Covid-19;
Fundamental reform of electoral legislation and creation of conditions for holding the first fair and free elections;
Amendments and revisions of all discriminatory laws and bylaws, with the priority of adopting amendments to the Law on Freedom of Religion as soon as possible, with an emphasis on the abolition of disputed articles;
Adoption of a number of new systemic laws, starting with the priority ones: the law on the origin of property, the law on lustration, the law on the Government, the law on the Assembly, the law on spatial planning and construction of facilities;
Implementation of a set of measures in the field of environmental protection with the aim of branding Montenegro as an ecological state;
Revision and review of all concession agreements;
Adoption of a declaration on a permanent ban on the construction of small hydropower plants on Montenegrin watercourses;
Continuation of active negotiations with the EU with a view to making progress in Chapters 23 and 24;
Reform of the health system with the creation of conditions for the beginning of the realization of capital projects (construction of a new emergency center, construction of a clinic for infectious diseases, construction of a clinic for psychiatry);
Reform of the education system at all levels with priority on de-politisation and return of autonomy to the University of Montenegro;
Creation of conditions for decentralization of local governments through amendments to the Law on Local Self-Government and the Law on Financing of Local Self-Governments./ibna