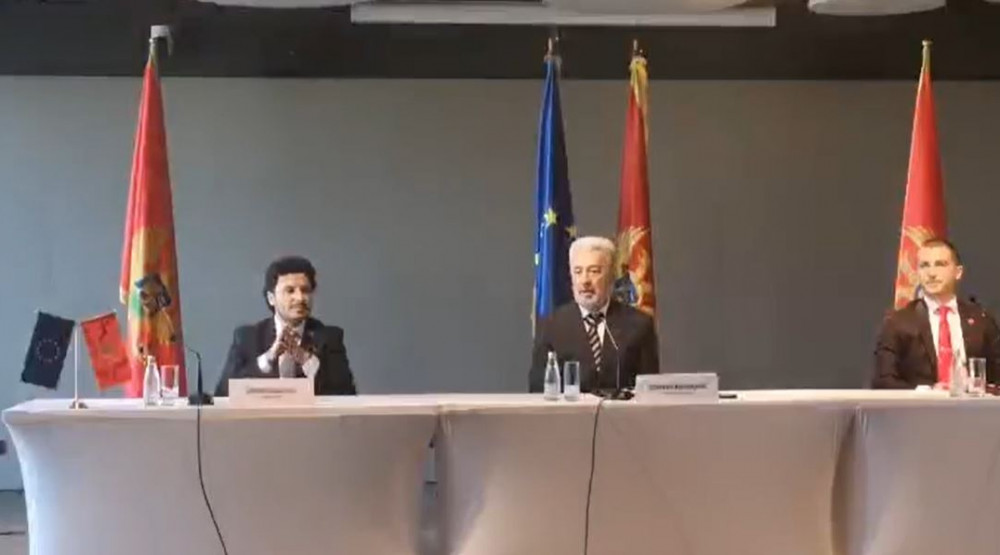 Leaders of the Democratic Front (DF) of Montenegro gave their consent to the holder of the electoral list of the coalition "For the Future of Montenegro" Zdravko Krivokapić to start talks on forming a future government with colleagues from the coalitions "Peace is our nation" and "Black and white", Vijesti confirmed.
On Tuesday, Krivokapić spoke with Andrija Mandić, Milan Knežević and Nebojša Medojević.
As it is stated, Krivokapić also talked with the president of the Socialist People's Party, Vladimir Joković, because negotiations with Aleksa Bečić and Dritan Abazović on the formation of a new government are expected to begin.
Krivokapić's team confirmed to Vijesti that he held a meeting with the coalition leaders, at which, as it is stated, the negotiating team was defined and a platform was established, which is the basis for political negotiations with coalition partners from the other two winning coalitions.
"All participants in the talks are convinced that the negotiations will begin soon and that they will end successfully, in accordance with the expectations of the citizens of Montenegro", the statement reads.
Medojević said for TV N1 Serbia that "now the most important thing is to form a strong government that has strong political will".
He expressed hope that Albanian and Bosniak parties would enter the new government.
"The talks so far indicate that it is very realistic", Medojević said, adding that the views he states are not a condition for the formation of a new government.
Speaking in the context of the fight against crime and corruption, Medojević indicated that he expects to be part of the new institutions.
"If I lead the effort to fight organized crime, the media will be my allies", he said./ibna