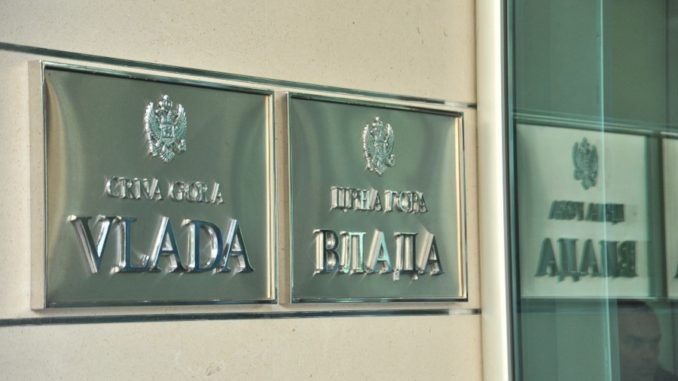 The Prime Minister of Montenegro, Zdravko Krivokapić, started talks with party leaders in order to reach the best solution in the reconstruction of the Government.
The leader of the Democratic People's Party (DNP), Milan Knežević, said after the talks that the way the government is currently functioning is not sustainable and it is necessary to find a solution to get out of that situation, but he added that early elections should not be ruled out. Nova leader Andrija Mandić, on the other hand, says Montenegro needs a stable and strong government that will deal with organized crime and whose priority will be to improve the economic situation. SNP leader Vladimir Joković says that the reconstruction should be agreed upon before the budget is adopted.
Knežević said that the parliamentary crisis was discussed at the meeting and that he informed the Prime Minister about the position of the Democratic Front and the DNP that the status quo is unsustainable and that a solution must be found urgently to get out of that situation.
He said that he expects Krivokapić to submit a written proposal for resolving the current situation after the meeting with the Democrats and URA.
"I said that, if there is no agreement, the solution could be elections with the mediation of the international community, and I do not see anything dramatic and apocalyptic there," Knežević told reporters after the meeting.
He said that everyone should respect the agreement from September 8. When asked about the departments in the Government, he said that they did not discuss the topic.
The leader of Nova, Andrija Mandić, said that, on behalf of the party, he expressed full readiness to find a solution with an agreement that will satisfy all members of the parliamentary majority and citizens.
According to him, the priority of the new government would be the fight for a better life, i.e. improving the economic situation in Montenegro.
Mandić said that Nova was ready for an agreement "and we are sure that after him we would have a responsible and courageous relationship".
Asked whether it had been discussed that the reshuffled government should have 18 ministries and three vice presidents, he said that should not be the basis for talks now.
"We must first agree on what is a common opinion, and then crystallize what that government should look like. A hasty step would be to move immediately to the story of ministries," Mandić said.
The parliamentary majority agreed that the current government will last until the regular parliamentary elections in 2024, said the leader of the Socialist People's Party (SNP), Vladimir Joković, stating that the government reshuffle should be agreed upon before the budget is adopted.
He said that they did not discuss the appearance of the reconstructed government, stating that they should first agree on whether they are for reconstruction or not.