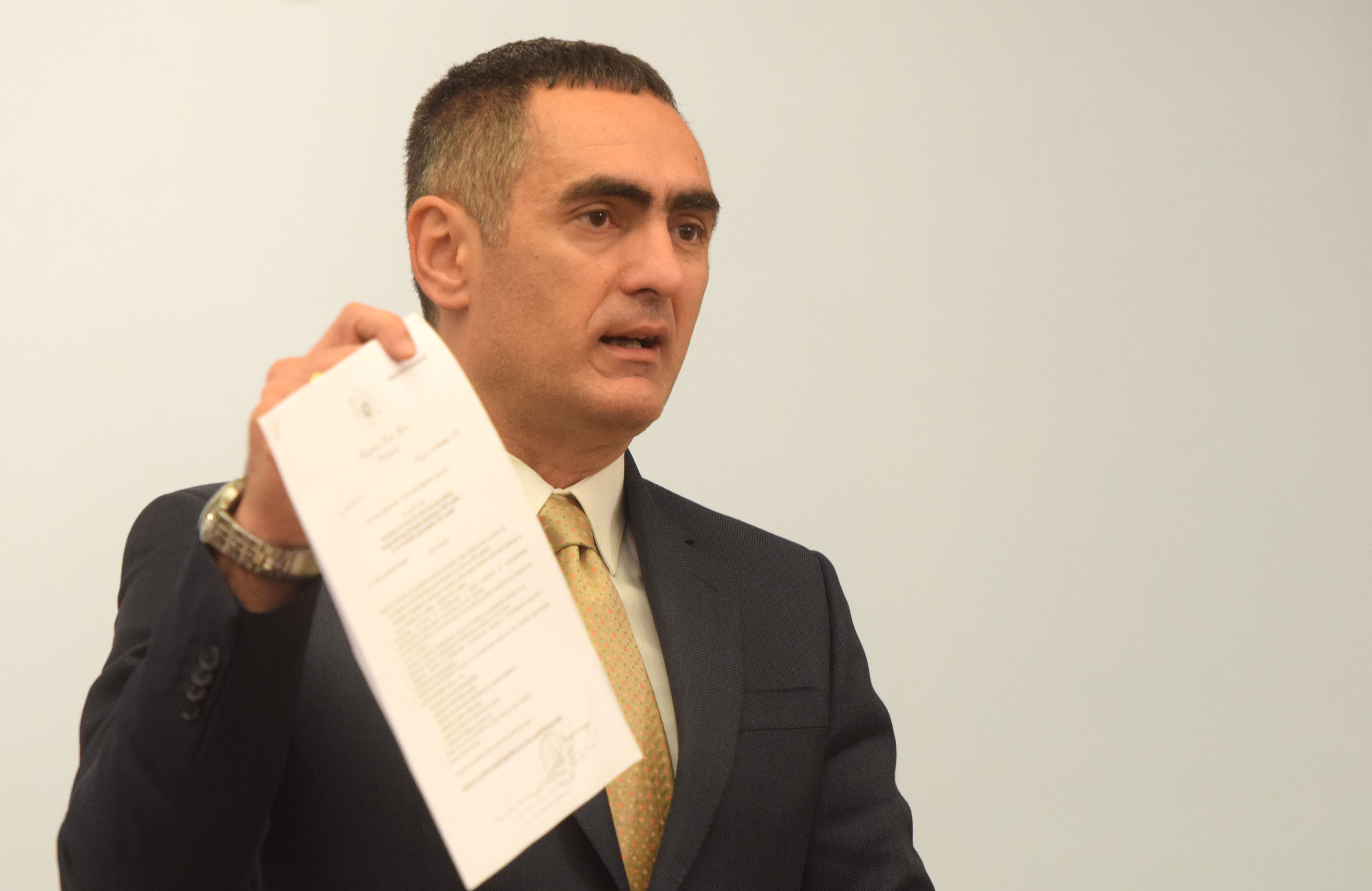 A group of MPs submitted to the parliamentary procedure a proposal for a decision on the formation of a committee with the aim to investigate the consequences of NATO bombing in 1999 on the health of citizens of Montenegro.
According to the Decision Proposal, a committee will be established as a temporary institution and will have 12 members, six from the government and six from the opposition. The Administrative Board will propose the members and the Assembly will confirm the decision. Each caucus in parliament will have at least one board member. The president of the board will be from the opposition and his deputy from the parliamentary majority.
Representatives of the Government, scientific and professional institutions, other legal entities and non-governmental organizations, as well as certain professional and scientific workers, will participate in the work of the committee without the right to decide. The Committee will be obliged to inform the Assembly on all activities periodically on three months, and by no later than 24 March of the following year it would have to submit to the Parliament a report on the work, with a proposal of the measures to be taken.
It is envisaged that the Assembly provides the funds for the work and engagement of persons participating in the work of the Committee. As a reason for the decision, it has been stated that no investigation has been conducted so far to confirm or dispute the suspicions that the bombing had a negative impact on the health of the citizens of Montenegro.
President of the Special Club of MPs, Aleksandar Damjanović, said that 20 years after the NATO-led air attacks, there are dilemmas related to the impact of the bombing on the health of the population. He said that some NATO countries, such as Italy, which had formed a parliamentary commission to investigate the effects of NATO bombing on soldiers participating in the operations, have been questioned.
Damjanović also pointed out that the Serbian Parliament last year formed a similar committee that examines the facts.
"Considering that Montenegro had been bombarded in several locations with depleted uranium ammunition, and given the fact that there has been an increase in the number of cancer cases in the past 20 years, we believe that there is a need for the Interim Committee to address this issue and resolve the dilemmas", Damjanović said.
He said that they expect Parliament to take a serious initiative and show responsibility to the citizens of Montenegro.
Damjanović added that one of the motives for proposing the formation of the committee was an appeal to the public to form an independent commission to determine the consequences of the NATO bombing, signed by more than 200 intellectuals and participants in public life from Montenegro, on the initiative of the movement "No NATO, No War".
"It made us respond in a timely manner to the appeal of a great number of citizens and we try to develop all the facts related to the impact of the NATO bombing on the health of the Montenegrin population," said Damjanović./ibna