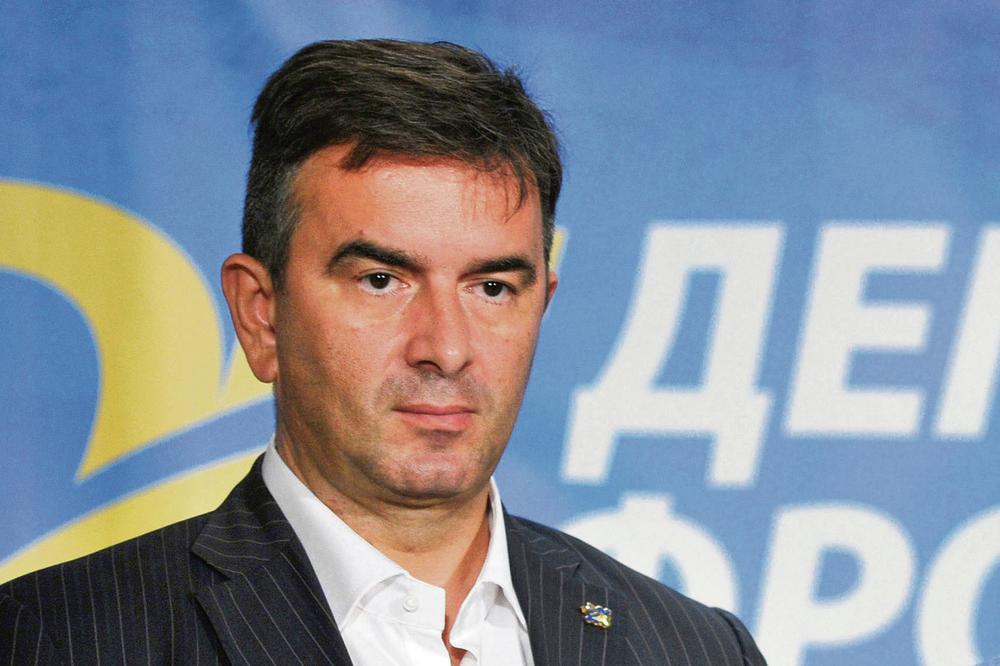 According to the Montenegrin daily Pobjeda, during the future negotiations on the government reshuffle, the Democratic Front will demand that the president of the Movement for Changes, Nebojša Medojević, be appointed deputy prime minister in charge of coordinating all security services. Several sources from the top of the DF confirmed to Pobjeda that this would be one of the key demands of the strongest positional political group.
"Abazović did not show himself in the position of coordinator, especially when it comes to stopping cigarette smuggling and the fight against organized crime, that function should belong to the Movement for Change, ie Nebojša Medojević because we are not satisfied with the work of the Government in that area," said the Pobjeda source from the top of the DF.
According to the DF's plan, Abazović would be in charge of foreign affairs and European integration as deputy prime minister. At the beginning of June, Medojević resigned from the position of MP and expects a secure vice-presidential position in the Government.
Medojević and Nova leader Andrija Mandić attacked Abazović in separate statements on Tuesday night for allowing cigarette smuggling from the Port of Bar again, accusing him of incompetence.
"Abazović has not achieved results in the fight against organized crime and smuggling that Western partners expect from him, it is time for serious players to take over the job," Medojević said in a statement for Pobjeda.
Mandić wrote on Twitter that the warehouses in the Port of Bar are full again because, as he stated, cigarette smuggling is going on.
Prime Minister Zdravko Krivokapić announced on Tuesday night that he agrees to the reconstruction of the Government and several departments, but under certain conditions, contained in five principles. Among other things, Krivokapić demands that he elect ministers, and that Abazović be the first deputy prime minister, which means that he still sees him as the coordinator of the security sector, although he excluded him from the chain of command in the events in Cetinje during the enthronement of Metropolitan Joankije.
"The Prime Minister decides on which ministers have responded to the challenges of the departments they cover in the past period," Krivokapić's principle states.
Source: Pobjeda