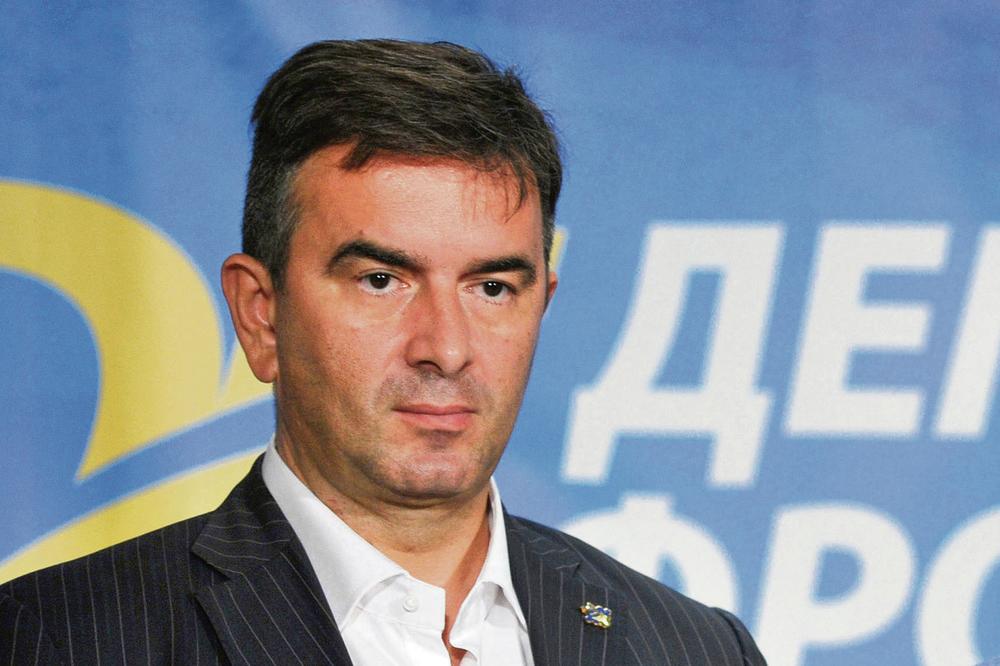 The Movement for Change (PzP) strongly supports the agreement signed by the leaders of the three coalitions, which won the majority of votes in the recent parliamentary elections in Montenegro, said party president Nebojša Medojević.
He pointed out that the strategic goal of the PzP and the Democratic Front (DF) was achieved by the fall of the regime, adding that the party would vote for any government that does not include the Democratic Party of Socialists (DPS).
Therefore, as Medojević said, they gave their full support to the leader of the "For the Future of Montenegro" coalition Zdravko Krivokapić, to lead negotiations with other coalitions and form a government.
"If we said that we would vote for any government agreed by Krivokapić, Bečić and Abazović, it is clear that there are no negotiations for PzP, nor any conditions", Medojević stressed.
He added that it was true that Krivokapić did not consult him or inform him about the agreement.
"But that is probably because, as a Montenegrin, a sovereigntist and a pro-Western and Euro-Atlantic-oriented politician, he knew very well that the text of the agreement was 99 percent identical to the founding acts of the PzP and our Program", said Medojević.
The PzP, as he said, temporarily froze that part of the Program due to the strategic agreement with the New Serbian Democracy and the Democratic People's Party regarding the Montenegrin-Serbian reconciliation, which was at the core of the DF program.
"As honest and loyal partners, we also respected, defended and promoted the DF Program, and we will do that as long as the DF exists", said Medojević.
He said that he would discuss the PzP's participation in the future government with the prime minister-designate.
"Keeping in mind our program and our strong positions on the dismantling of the totalitarian system of Milo Đukanović, we will ask the prime minister-designate for very precise answers regarding the point in the agreement regarding the "absence of revanchism", because that may mean that there will be no necessary reforms to dismantle DPS and confront the crimes of the previous regime", Medojević continued.
In any case, as he said, he will brief the prime minister-designate on their reform plan, but he will not condition his support for the government.
Medojević said that the new prime minister and the government would take full responsibility for fulfilling the pre-election promises and the great expectations of the people.
"I am available here for well-intentioned suggestions and advice, but also for constructive criticism", Medojević said.
He added that unconditional support for the first post-totalitarian government does not mean unconditional and uncritical acceptance of all its decisions.
"After so many years of honourable and principled struggle for reforms, we will not lose face due to a handful of authorities. For us, the interest of the people and Montenegro remains a priority", Medojević concluded. /ibna