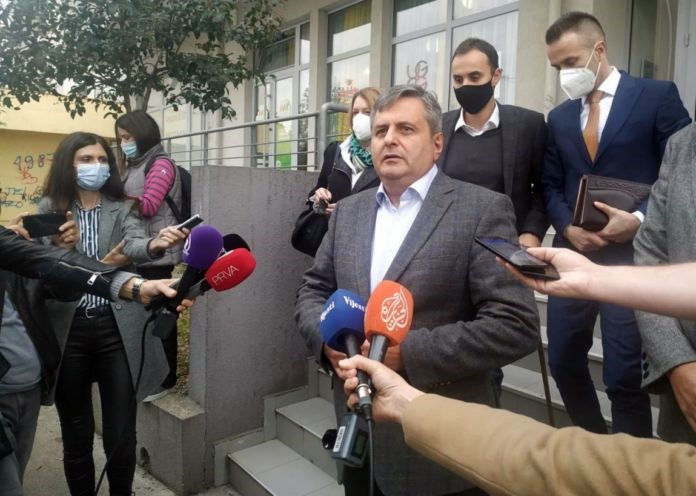 The parties that form the parliamentary majority will choose their best experts and subject them to compete against every other candidate, said Democratic Front official Slaven Radunović.
After talks between the representatives of the parliamentary majority and Prime Minister-designate Zdravko Krivokapić, he told reporters that a very important meeting had just ended.
"On behalf of the heads of the parliamentary clubs and the prime minister, I can convey some good news. We have reached an important agreement; to start the complete dismantling of the Democratic Party of Socialists (DPS) nexus and the recruitment process rooted in nepotism and corruption, turning a new leaf for Montenegro", stated Radunović.
He added that the parliamentary majority would begin from the amendments to the Law on Civil Servants and State Employees.
"This will enable all executives in administrations, various institutions, companies and the ministry itself, below the level of the Secretary of State, to go through a kind of re-election, to check their credentials and compete with skillful and knowledgeable citizens, this time without a 'filter' and a mandatory DPS membership card", Radunović explained.
As he stated, there are people in the directorates who do their jobs quite well.
"And they will, if the scoring is correct, stay in their positions. This could even be a DPS member, as long as they work sincerely and honestly", Radunović explained.
When asked when the amendment process of the Law would kick off and what the procedure would entail, he replied that today they had tried to reach consensus on some dates by which they could complete this job.
"In any case, we hope that this law will be in the first set of those to be adopted by the Assembly after the election of the Government", Radunović added. /ibna