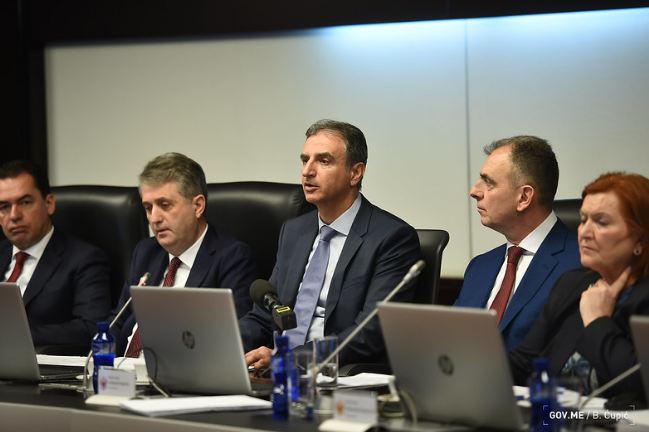 "Montenegro is intensively preparing a system and capacity for the detection and diagnosis of coronavirus, and special attention is paid to the preparation of hospitals", said Mina Brajović, head of the Office of the World Health Organization (WHO) in Montenegro.
She pointed out that, based on the geographical spread of the virus and its ability to cause a complicated clinical picture, WHO estimated that the virus was a pandemic.
"With that assessment, WHO sent a strong warning to states that it is necessary to intensify efforts to implement a comprehensive strategy based on measures to limit the spread of the virus", Brajović said.
The Public Health Institute (IJZ) of Montenegro has proposed a ban on all public gatherings and the closure of all educational institutions, Radio Television of Montenegro (RTCG) reports.
There was also reportedly a suggestion to ban cruise ships.
IJZ Director Boban Mugoša announced at a government session that he would propose a new set of measures to the Ministry of Health, the National Coordinating Body for Infectious Diseases and the Government.
The institute suggests that people who can work from home should do this.
Mugoša said there was no reason to panic, but citizens must show responsibility.
There are no confirmed cases of coronavirus in Montenegro, and to date 47 people have been tested and all findings have been negative.
The Institute advised citizens not to trust the misinformation about the virus, but to take the situation seriously and follow their instructions and those of the health authorities.
"As soon as the first case of coronavirus is recorded in Montenegro, the public will be informed immediately", IZJ said./ibna