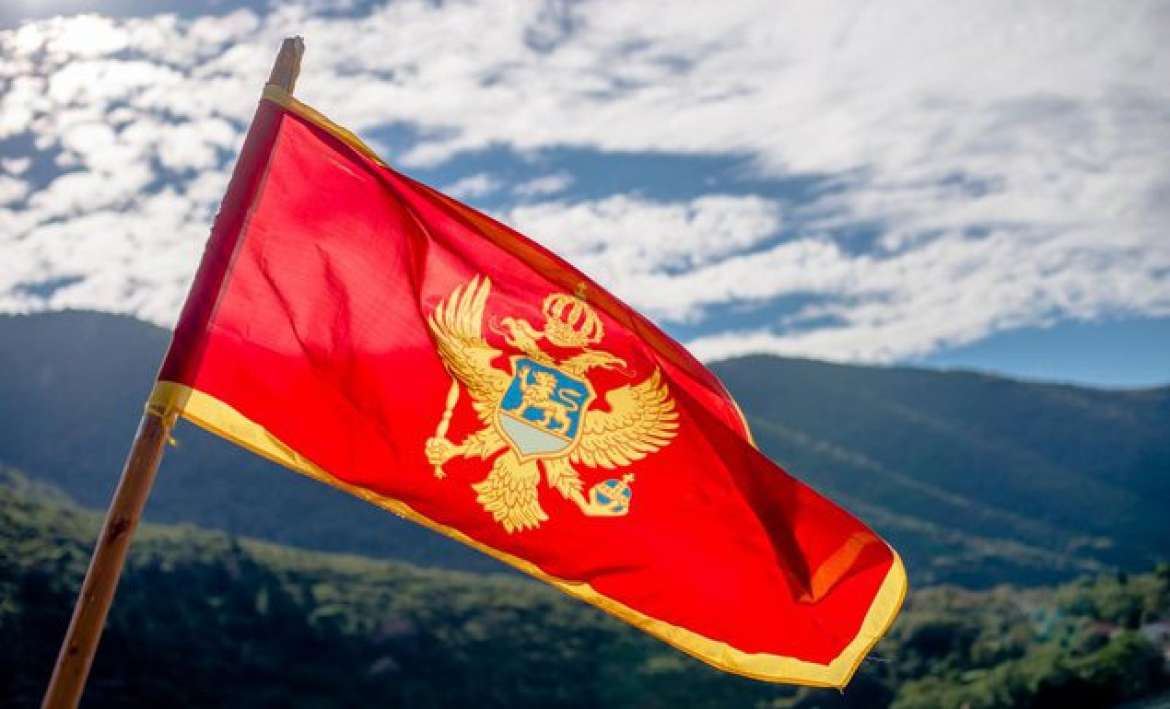 Two thirds of citizens believe that Montenegro should be defined as a civil state, while one third of them prefer some kind of national exclusivity.
This is what a public opinion poll conducted by the De Facto Consultancy agency for the Center for Democratic Transition of Montenegro (CDT) showed in the period September 16-October 18 on a sample of 1,000 respondents. The research was carried out as part of a project supported by the Bureau for International Narcotics and Law Enforcement (INL).
According to the survey, 64.1% of respondents believe that Montenegro should be defined as a civil state. 21.1% of them would define it as a state of the Montenegrin and other citizens living in it, 11.3% as a state of the Montenegrin and Serbian and other citizens living in it, 2.4% as a state of the Serbian and other citizens living in it, while 1.1 % responded "Do not know" on this issue.
77.2% of respondents said they feel completely safe in Montenegro, but more than a quarter (26.7%) believe it is possible for socio-political relations to lead to violence. Concerns are greatest among Bosniaks and Albanians. Namely, among those who stated that they believe violence is a plausible scenario, 45.1% are Bosniaks, 41.5% Albanians, 30.5% Muslims, 28.3% Montenegrins and 19.6% Serbs. When asked in what form they considered violence could be manifested, the most popular answers were violent protests (69.4%), individual ethnically motivated conflicts (66%) and organized ethnic conflicts (59.8%).
Three quarters of respondents (74.2%) rate interethnic relations in Montenegro as very good and mostly good.
When asked if they have ever felt threatened by a different political opinion, almost a third of respondents (31.7%) answered in the affirmative. Additionally, 27.6% of respondents indicated that they have felt threatened at least once because of their ethnicity, 24.6% because of their religious affiliation/belief, 23.3% because they belonged to a political party, 19.9% ​​because of their financial position and 10.8% because of their gender.
The greatest degree of ethnic distance amongst all groups (Montenegrins, Serbs, Bosniaks, Muslims, Albanians) is expressed towards the Roma.
The majority of respondents (73.8%) consider themselves anti-fascist, 12.8% stated they do not feel that way, while 13.4% did not provide an answer on this issue.
When asked who was right during World War II, 37.7% said they thought no one was right, while 32.1% had no opinion on the subject. Almost a quarter (24.4%) mentioned partisans and 3.4% Chetniks in their answers.
The data highlight a division in relation to the genocide in Srebrenica. For example, 42.2% of respondents believe the Day of Remembrance of the Victims of Srebrenica should be celebrated, while 44.4% disagree and 13.4% have no opinion on the matter. In a similar vein, regarding Operation Storm in Croatia in 1995, 39.5% believe the Day of Remembrance for the victims of Operation Storm should be celebrated, 47.6% disagree, while 12.9% appeared undecided.
One in five respondents (21.5%) does not think Montenegro did the right thing when it apologized for the war crimes committed against Croatia. Almost a quarter of respondents (23.6%) do not believe that genocide was committed in Srebrenica in 1995.
Approximately one out of ten (12.2%) thinks it is justifiable to defend one's faith with a weapon. 80.6% of them do not agree with that, while 7.2% were undecided.
Among those who would justify violence, the majority adheres to the Orthodox faith – 19.3% are members of the Montenegrin Orthodox Church (CPC), 18.2% of the Serbian Orthodox Church (SOC), 10.9% identify as Orthodox without being members of a particular church. In the second place were members of the Islamic religion (10.4%). This attitude was not observed among those identifying as Catholics.
When asked about the different ways of governing the state, the respondents rated the democratic political system as the best, followed by the expert, the authoritarian and the militaristic at the bottom. The data showed that, although respondents largely value democracy, there is some support for undemocratic governance systems as well.
91.6% of respondents rated the democratic political system as a very good or a somewhat good way of governing. However, only 57.3% said they were satisfied with the way democracy functioned in Montenegro.
After the democratic state, the respondents value the expert management system the most – 78.4% of them consider it very good or somewhat good to have experts who would make decisions according to what they consider to be the best for the state and not for the government.
Authoritarian and militaristic systems are rated the lowest; however, some respondents highly value these forms of governance as well. Therefore, almost a third of respondents (31.3%) rated the authoritarian system as very good and somewhat good, and roughly a quarter (26.4%) rated the militaristic system as such.
In addition, 16.1% of respondents believe that it is acceptable to suspend human rights for a certain period of time, if a higher goal requires it. /ibna