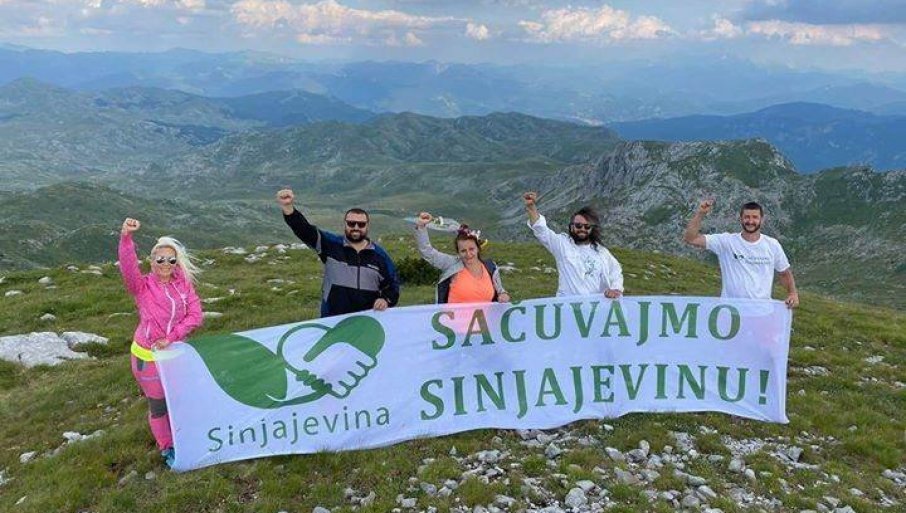 The Chief of the General Staff of the Armed Forces of Montenegro (VCG), Colonel Aleksandar Pantović, announced that the reconnaissance team concluded that the conditions for a military exercise in mortar shooting on Mount Sinjajevina had not been met. He announced on the TVCG morning news that the Army of Montenegro would continue its activities there when the conditions for that were met. In the meantime, the Ministry of Defense confirmed that the presentation of the military exercise announced for tomorrow has been postponed.
The delay came after locals and environmental organizations clamored against the exercise, claiming that the explosive would harm the natural environment. For several days in a row, they organized watch-guards to prevent the exercise from being carried out.
Pantović said that the Army must exercise on its territory, adding that they do not want to confront the people.
"We conducted a reconnaissance the day before yesterday. It was stated that the conditions for shooting were not met and that this is not possible. The report was submitted to the Minister of Defense and the Defense and Security Council. I assume that the decision will be made today or tomorrow. When all conditions are met, we will continue with the realization of the exercise", said Pantović, stating that they have a constitutional and legal obligation to do so.
Milan Sekulović from the Civic Initiative "Let's Save Sinjajevina" says that locals and NGO activists in that area are organizing day-and-night watch-guards.
"First of all, there were no consultations with the locals; no one asked them about turning the area into a military shooting range. Nonetheless, they gave their answer, and now we have people guarding the area over there. This is not a defiance of the state, but an act of pride", said Sekulović.
He also wondered whether anyone would want to buy homemade food from the area where the bombs fell. As he argued, that will also affect tourism.
"We are an ecological state and the smallest NATO ally. A compromise can be made, if we have allies; they can give us their military training grounds, and we could go to North Macedonia for example", he says.
He stressed to the Army and the Ministry that they would not give in: "Don't turn the story around and say that we are against the Army of Montenegro. We are not against VCG, but against the wrong decisions of the Government of Montenegro".
NATO Secretary General Jens Stoltenberg also commented on the postponement of the exercise in Sinjajevina. Asked at a press conference in Brussels whether the nature park could also be a training ground for military exercises, he said that he would not comment on specific locations for exercises in Montenegro.
According to RTCG, Stoltenberg said that the need for nature protection must be respected, as should the need for the army to exercise.
"It is important for all allies and all countries, in order for their army to protect them", Stoltenberg said. /ibna