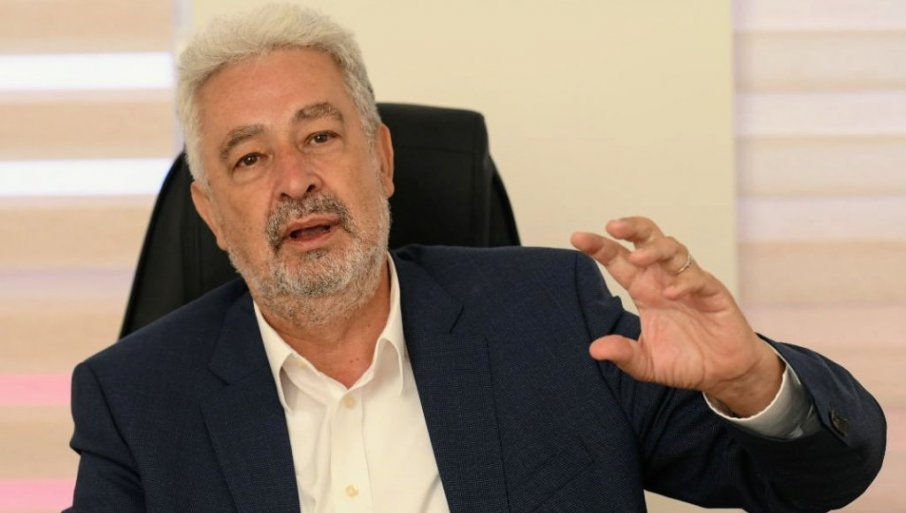 Tomorrow, Prime Minister-designate Zdravko Krivokapić will present the program and composition of the new Government in the Montenegrin Parliament.
It was announced that, due to the great interest of the deputies to participate in the debate, the session will last at least two, three at-the-most days, according to information by the MINA agency.
Montenegrin President Milo Đukanović, after the three coalitions that won the elections secured a parliamentary majority, nominated Krivokapić for PM-designate on October 8.
In the presentation, which he submitted to Parliament on Monday, Krivokapić pointed out that the priorities of the new government would be the Economy, the fight against the coronavirus and the authentic rule of law.
"We will try to always see what is best, to act in good faith, so that the result leads to a solution that will provide all of us with prosperity, visible progress and quality of life at the level of European standards," Krivokapić said.
He added that, in addition to media freedom and the functionality of the judiciary, special emphasis would be placed on developing economic policy, improving the competitiveness and sustainability of public finances, protecting the environment, contributing to the fight against climate change, more adequate social policy and employment.
Krivokapić announced the adoption of new systemic laws.
"Starting with the priority laws on the origin of property, lustration, the Government, the Assembly, spatial planning and construction of facilities," Krivokapić said.
He announced that all "discriminatory laws created with the aim of achieving one-party interests, and to the detriment of citizens and religious communities will be reviewed, amended and supplemented, while their harmful provisions, which divide and lead to schisms among Montenegrin citizens, will be removed."
"The Government will focus particularly on the amendments to the Law on Freedom of Religion, in order to correct the injustice and damage that the existing Law causes upon citizens and religious communities," Krivokapić underlined.
He stressed that all concession agreements will be revised and reviewed.
Krivokapić also announced the "adoption of a declaration on a permanent ban on the construction of small hydroelectric power plants on Montenegrin watercourses, as well as amendments to the Energy Law."
He noted that the government would advocate for a relentless fight against corruption and crime.
Krivokapić announced that the new government would strive to nurture good neighbourly relations with the countries of the region and sincere friendship with all countries.
Krivokapić also announced the composition of the new Montenegrin government, which will comprise 12 ministries and one vice president. /ibna