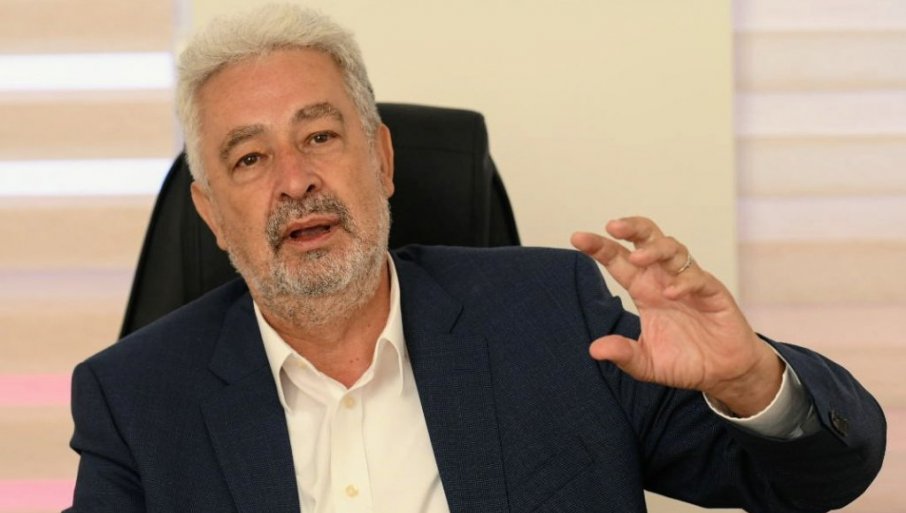 Montenegrin Prime Minister-designate Zdravko Krivokapić announced that the list of candidates for the ministry positions in the new expert government would be delivered today to the parties comprising the three winning coalitions in the 30 August elections.
In a statement to Pobjeda newspaper, he refrained from commenting on the names that would make it on the list, emphasizing that yesterday he was unable to conduct interviews with all potential candidates.
"I conduct interviews with people who passed the first round and have now moved on to the final round. Some of them are abroad and, due to the time difference, a meeting with them is scheduled via Skype late in the evening. Therefore, until I wrap up that process, I will not be taking any risks with the names", Krivokapić said.
Nonetheless, projections regarding the names of possible future ministers are already circulating across the media. Professor Vesna Bratić is reportedly considered for the post of Minister of Education, while Dr Vladimir Dobričanin, Dr Jelena Borovinić-Bojović and Dr Vuk Kadić are being said to be battling for the Health Minister's position.
Vladimir Leposavić, legal adviser to the Metropolitanate of Montenegro and the Littoral, is being mentioned as a candidate for the Minister of Justice, while Vladislav Vlahović, retired colonel, is reportedly considered for the post of Minister of Defence. Andrija Jovićević is said to be a candidate for the Ministry of Interior, while Milojko Spaić is rumored for Minister of Finance.
Commenting on the possibility that certain parties, primarily the Democratic Front, will not agree with his proposal, Krivokapić stressed that they would have to submit clear evidence for all the claims they may make regarding the proposed candidates.
"I will submit the list of candidates with their biographies to all parties. The parties can insist on new solutions only if they have evidence that these people are related to crime, that they have corrupt activities and the like", Krivokapić clarified. /ibna