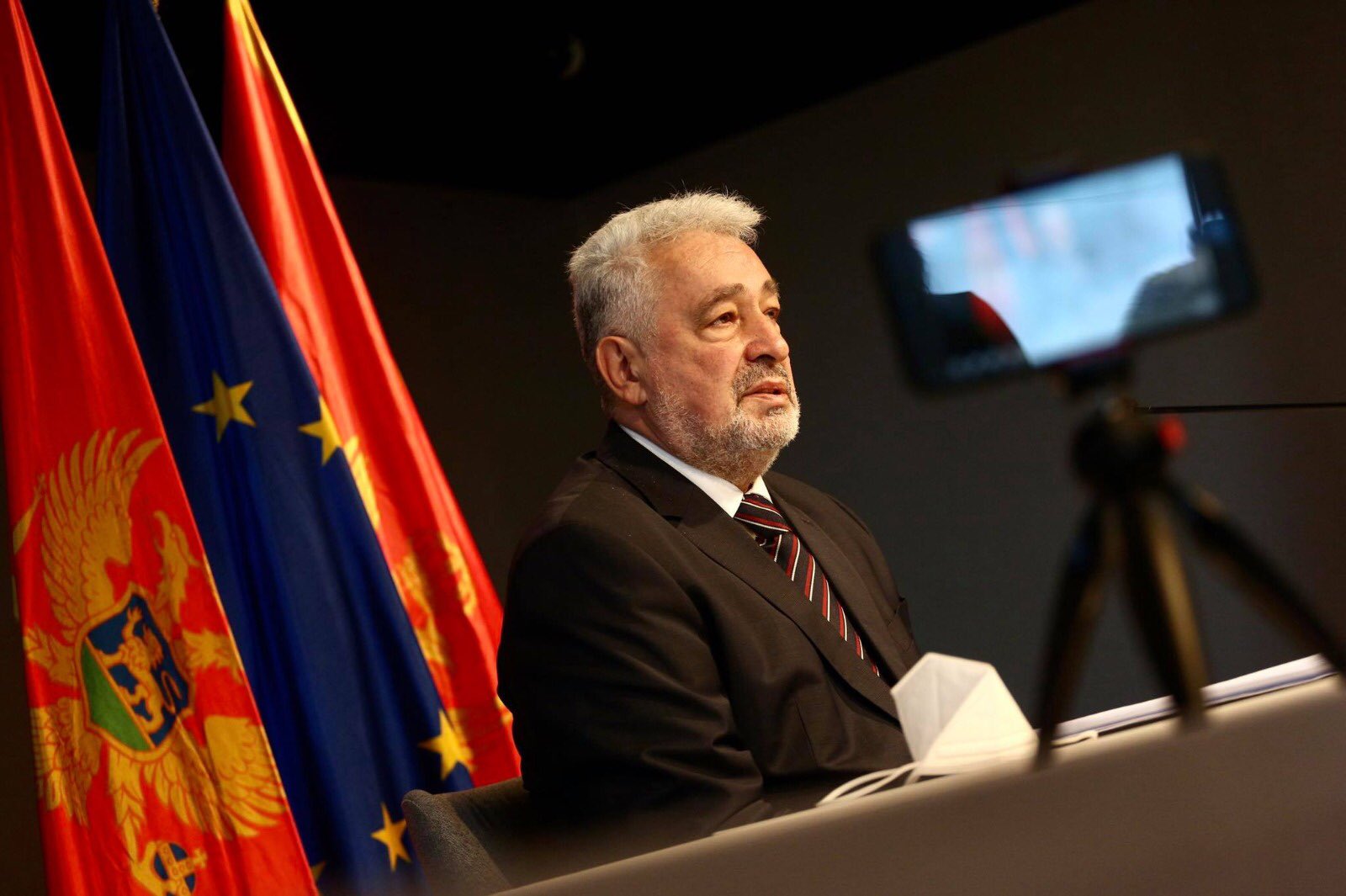 Montenegro Prime Minister Zdravko Krivokapić assessed that the Government can be proud of what it has achieved in the first 100 days, adding that expectations are one thing and capabilities are another.
At the press conference to mark 100 days since the Government took office, Krivokapić said that numerous examples indicate the irresponsible and negligent attitude of previous governments towards citizens. He said that the measure of Montenegro's functioning has been reduced to nepotism, evident at every step.
Krivokapić pointed out that political corruption in the judiciary had an epilogue.
"All citizens know that the 'Snimak' affair is such that we can conclude that someone did not do the job properly. Neither the Government nor the Assembly is to blame for that, but the judicial system which is designed to defend someone and punish someone in advance," Krivokapić said.
Speaking about the coronavirus pandemic, Krivokapić said the greatest heroes were health workers.
"That is why we owe them gratitude, because they are tirelessly trying to save every human life," Krivokapić said.
He assessed that the weakness of the Government was the incomplete support of those who voted for its election, adding that it is the only case in the last 30 years where the biggest opponents of the Government come from the political wing that is now in power.
"It is unnatural, but even in such conditions this Government managed to achieve certain results," Krivokapić said.
As he argued, the government is trying to be transparent.
"In these 100 days, one cannot find a single ounce of corruption. This Government wants the transformation of Montenegro, which will ensure the prosperity of all", said Krivokapić.
He said that the goal of the Government is for Montenegro to be ready for the tourist season, stressing the country will do its best to get 35% of the population vaccinated by mid-June.
As he stated, the Government has had the exceptional support of the international community from the moment he was invited to be a guest in Brussels.
"The international community recognizes that this government is truly committed to the European path," Krivokapić pointed out.
Speaking about diplomacy, he said the law stipulates that only 30% of politicians and experts can be diplomats, adding that the Government wants to change the "relationship between career diplomats and this other."
Krivokapić said he was disappointed with the personnel decisions they receive and analyse at the Government sessions.
He pointed out that this Government's criterium is competence, "because if it is expertise, I guess it could be more of the same." /ibna