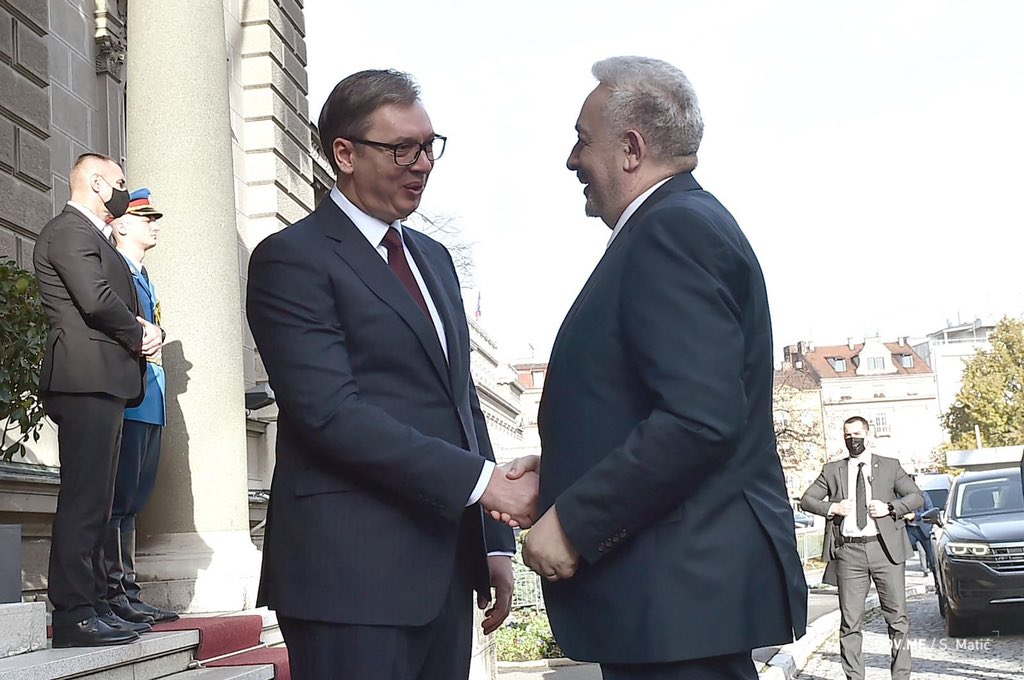 On the second day of his visit to the Republic of Serbia, the Prime Minister of Montenegro Zdravko Krivokapić met with the President of the Republic of Serbia Aleksandar Vučić and the Prime Minister of the Republic of Serbia Ana Brnabić, at whose invitation he is on his first official visit to Belgrade.
During the meeting with President Vučić, Krivokapić emphasized that Montenegro wants the best relations with Serbia and a common future in the European Union.
Vučić welcomed the Prime Minister of Montenegro in Belgrade and said that Montenegro is the closest country to Serbia.
"He expressed the expectation that in the future, meetings between officials of the two countries will be more frequent and more intense," the Government of Serbia announced.
The interlocutors discussed the current economic opportunities and challenges in terms of economic recovery in the Western Balkans and the region as a whole.
"President Vučić pointed out that both countries are facing energy challenges, and that in that sense it is necessary to prepare a serious strategy for overcoming them," the statement reads.
The Prime Minister of Montenegro expressed confidence that the relations between Montenegro and Serbia, in terms of economic cooperation, will intensify in the coming period and as such contribute to the post-pandemic economic recovery and stabilization of overall opportunities. In that sense, investments from Serbia are more than welcome.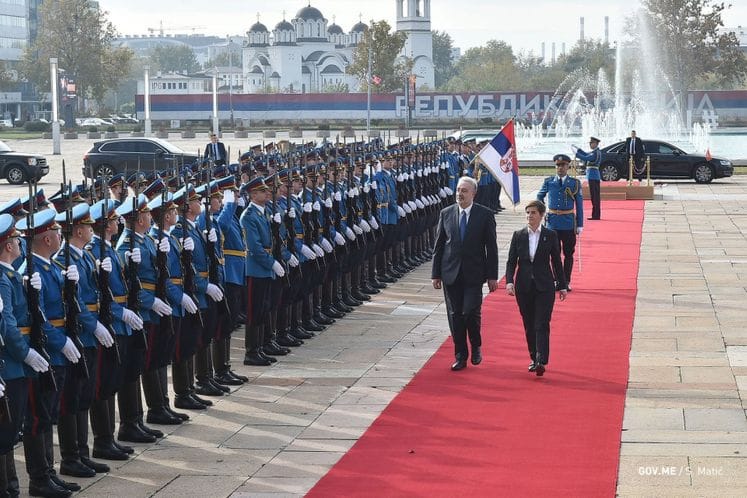 At the meeting with the Prime Minister of Serbia, Ana Brnabić, it was assessed that the relations between the two countries are good and that the governments are determined to contribute to the intensification of cooperation in the interest of all citizens.
The main message of the meeting is that the region has no alternative when it comes to EU membership, and on that path, all neighbouring countries must work closely together in order to achieve the desired goal as soon as possible, ie the status of full members of the European Union.
Prime Minister Krivokapić emphasized that Montenegro is open for investments from Serbia, and announced the establishment of the Institute for Development of Montenegro.
In that context, Prime Minister Brnabić pointed out that "the economic relations between Montenegro and Serbia are excellent, and that they have never been affected by political relations."
"Our opinion is that the common goal of both governments should be to reach one billion euros of trade per year. Serbia supports Montenegro's European path, and the invitation for Montenegro to join the Open Balkans initiative remains open," Prime Minister Brnabić said.
Both sides agreed that Montenegro and Serbia have a lot in common and that special emphasis should be placed on intensifying economic cooperation between the two countries.