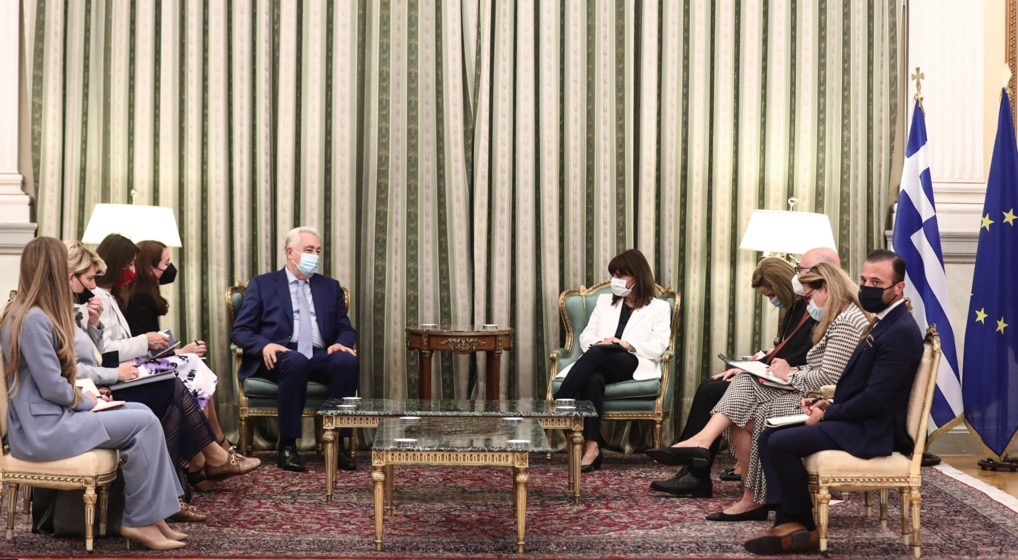 "Since the Thessaloniki Summit in 2003, Greece has been firmly oriented toward supporting the European course of the Western Balkans," President of the Hellenic Republic Katerina Sakellaropoulou, said on Thursday during her meeting with the Prime Minister of Montenegro, Zdravko Krivokapić, in Athens.
Krivokapić is visiting Athens to participate in the 6th Delphi Economic Forum.
Sakellaropoulou stressed that it is the only option able to ensure political stability, economic development and strong democratic institutions in the countries of the region. However, she noted that to join the EU, it is necessary to meet the criteria that apply to all candidate countries.
Sakellaropoulou thanked the Prime Minister and the Montenegrin delegation for participating in the Delphi Economic Forum, which brings together leaders from various sectors each year in an attempt to encourage dialogue and promote innovative ideas for sustainable and competitive growth for Europe and the wider Eastern Mediterranean region. She pointed out that Greece supports the struggle and efforts of the Government of Montenegro to promote democratic values and economic development.
"We want to support you and help your Government on its path to the EU, hoping that the young people you have chosen will help you with the reforms you want to implement," Sakellaropoulou said.
On his part, Krivokapić thanked the Greek President for Greece's support of Montenegro's European course and reiterated his government's readiness to work to expand bilateral relations.
During the meeting, they also exchanged views on several issues of mutual interest, such as the pandemic and efforts to revive economies in the post-pandemic era and the potential for strengthening bilateral relations. Krivokapić thanked for the donation of medical equipment worth almost half a million euros, which was delivered to Montenegro from Greece on 31 March 2021, through the common European reserve of medical equipment – RescEU.