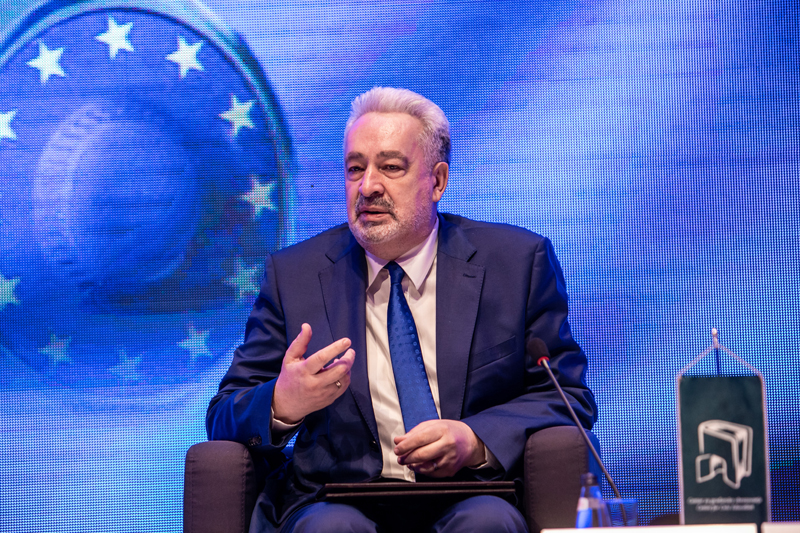 The Prime Minister of Montenegro, Zdravko Krivokapić, said that Montenegro was supposed to become a member of the European Union during the nine-year negotiation period, but that, unfortunately, that did not happen.
The Montenegrin Prime Minister participated in the conference "Nine years of Montenegrin negotiations with the EU", organized by the Centre for Civic Education.
"I hope that we will all understand the message that is particularly important and addressed to all of us at the recent Intergovernmental Conference in Luxembourg, and that is the support we received from the member states to be the next EU member. This is not a simple hope that supports at least 75 to 78 percent of the citizens of Montenegro, but that is the only chance for Montenegro to be different, more organized and to raise the quality of life of all our citizens to the highest possible level, "said Prime Minister Krivokapić.
The Prime Minister pointed out that he does not want to deal with bidding, but that the goal is for Montenegro to become a member of the EU in 2024. "And that can happen exclusively and only if we all roll up our sleeves and realize that this is the only way in which everyone gives their contribution. The Government, the Assembly and the judiciary cannot do that individually, it is something that is the obligation of all of us. If we experience it that way, I believe, with the support that we have received in every possible form and that we will receive in the following period, it is a chance that we must not miss. It does not matter who will be the Prime Minister, it is only important that we truly take that path. This is not an individual story, but a joint one, "the Prime Minister of Montenegro emphasized.
He said that Montenegro cannot be civil, democratic, or European if it does not experience economic prosperity. "At the first opportunity, in consultations with the ambassadors, I will present the Map of Development and Vision of Montenegro until 2025.
"Montenegro will be different in every respect, not because we are some wizards, but because we know what can be done at this moment," Krivokapić said.