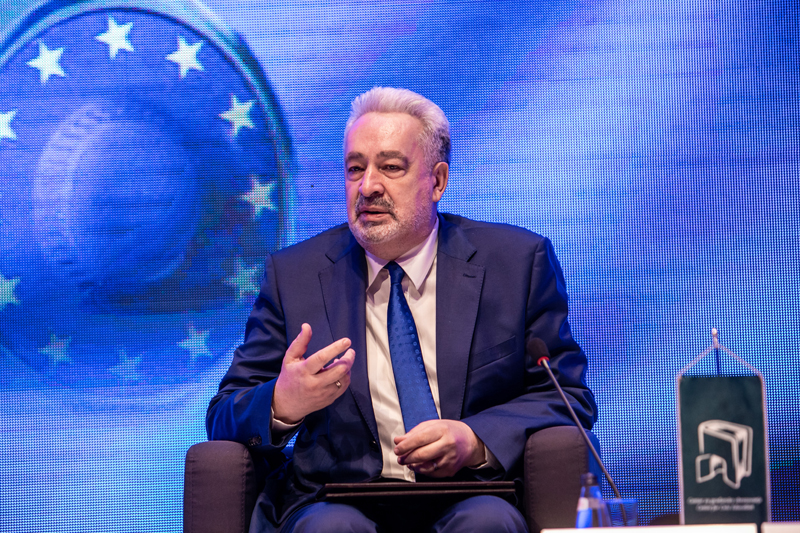 The Prime Minister of Montenegro, Zdravko Krivokapić, said that he would not found a new party on August 28, as some media and members of the ruling majority announced.
"I claim that it will not be on August 28, as planned by certain media and political analysts, as well as, in my opinion, spent politicians, who spin certain lies all their lives and stay alive," Krivokapić told reporters during his visit to the Municipality of Pljevlja.
Earlier, the Democratic Front said that Prime Minister Zdravko Krivokapić would form the Christian Democratic Party. DF MP Milan Knežević said that the Prime Minister would do it on August 28 on Assumption Day.
"I don't know what happened to us. There are so many lies in the media that I would ask us to finally get to what is most important, to talk more about projects and to deal less with the daily political views of certain political entities, political analysts, commissioned historians," Krivokapić said.
Speaking about the enthronement of Metropolitan Joanikije of Montenegro and the Littoral in Cetinje on September 4, he said that this event "cannot be prevented by individuals who have been bothered by something all their lives." In the last few days, more and more threats from opponents of the Serbian Orthodox Church in Montenegro have appeared in public because the enthronement of Joanikije is planned in Cetinje. One of the messages said that it "can be done anywhere but not in Cetinje"
"In Montenegro, the enthronement of the metropolitan is one of the most dignified acts that take place, and of course it is all people's joy. This nationwide joy cannot be disturbed by individuals who have been bothered by something all their lives. They can write, they can oppose, but they cannot prevent certain events that will happen. I claim that and regardless of who sends such messages, he is on the wrong task. Whether he does not like the church or the prime minister is his personal problem," Krivokapić said.
He said that the state must show that it is an institution that is trusted and that is stronger "than any extraordinary institutions that are trying to disrupt everything in Montenegro."