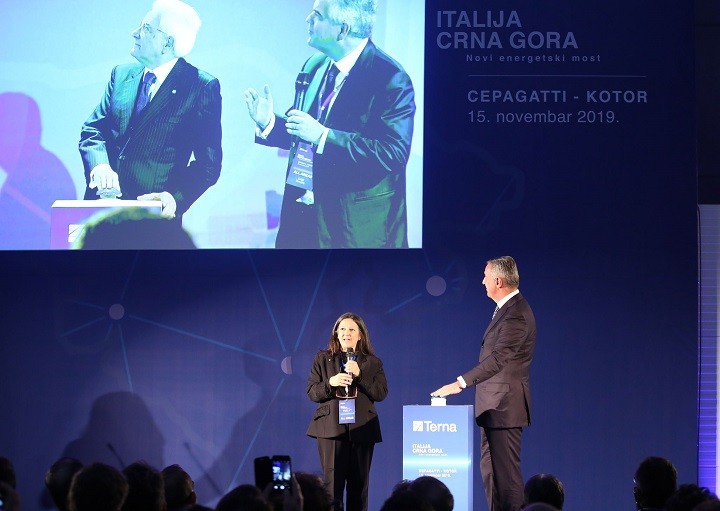 With only part of the capacity of the undersea energy cable between Montenegro and Italy made available, the Montenegrin Electricity Transmission System (CGES) has already generated around €3 million of revenue, said in the interview for the Montenegrin media, the director of the CGES Board of Directors, Vesna Bracanović.
"The first confirmation of the validity of this undertaking arrived as soon as December. Only part of our capacity is at the disposal of the electricity merchants, and CGES has already generated around €3 million of revenue", said Bracanović.
In her opinion, that means that CGES generated over half of the total revenue generated last year, with the commercial exploitation of one-third of the capacity on the new Montenegro-Italy border.
"Results indicate that the project we implemented through a strategic partnership with Terna is producing great results", Bracanović said.
With the construction of Lastva substation and its connection to the existing electricity grid via the transmission line Podgorica 2 Trebinje, CGES has set the preconditions for putting into function the submarine interconnection with Italy.
"We have been working hard on the project of connecting the transmission systems of Montenegro and Italy. We have built the first 400 Kv plant in the past 30 years, right where we needed it most, along the Montenegrin coast", Bracanović pointed out.
Connection with the rest of the energy system has made this facility become its new vital point, crucial to the stable supply of the seaside.
The positive effects of the substation could be felt in the previous summer season.
Both the substation and a 400 Kv transmission line from Lastva to Čevo were built in accordance with the highest technical and technological regulations, with respect for the environment./ibna