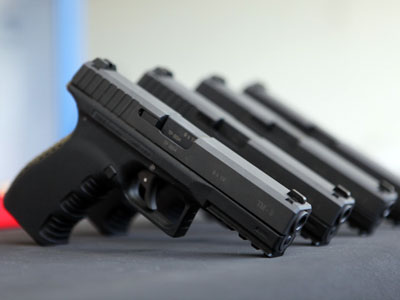 By Adnan Prekic – Podgorica
The foreign trade deficit of Montenegro in recent years, albeight slightly, has been reducing due to the export of armaments. The largest part of the arms export is achieved by selling the surplus weapons that were left behind from the army of the former Yugoslavia. The increasing growth is recorded in sales of the new weapons that are produced in a single Montenegrin weapons factory – "Tara". Over the past year, Montenegro has exported weapons worth 6.5 million euros.
In Montenegro there are 31 company registered for exports in arms and military equipment. Montenegro's weapons have been sold in over 30 countries worldwide. Most weapons were exported to Bulgaria, which absorbs 93% of the total exports. The rest of the customers come from Yemen, Serbia, Kazakhstan and Burundi.
The largest part of exports of military weapons is made up of the residual weapons from the army of the former Yugoslavia. Last year, Albania bought for 400,900 euros as a secondary raw material decommissioned frigate VPBR-31 "Split" missiles, and to Bulgaria were sold 2,402 pieces of grenade 130mm caliber for the M-46, and even 120,000 pieces of infrared decoys for anti-aircraft missiles M-206 with initial primers.
In addition, Montenegro exports brand new weapons that are produced in the factory "Tara Perfection" in Mojkovac. The factory produces guns like the "Tara TM-9" 9 mm caliber (photo) and an automatic assault rifle "Tara TM-4" 5.56mm caliber, and their associated equipment. Customers in Paraguay last year bought 450 pieces of the guns from Mojkovac, to customers in New Zealand were submitted a small amount of pistols and rifles, as well as to customers in Switzerland, and also a new license has been issued for export of the first part of the two types of infantry weapons in Kenya and the Philippines.
The only Montenegrin arms factory "Tara Aerospace and Defence Products Inc." this year plans to introduce new technology in order to actively participate in the international market. Weapons from this factory are purchased by customers who are coming from the United States, Poland, Slovakia and several other NATO countries. The plan is to get all products from this factory codified by NATO standards. These standards are already meet regarding their two products TM-9 pistol and rifle TM-4.