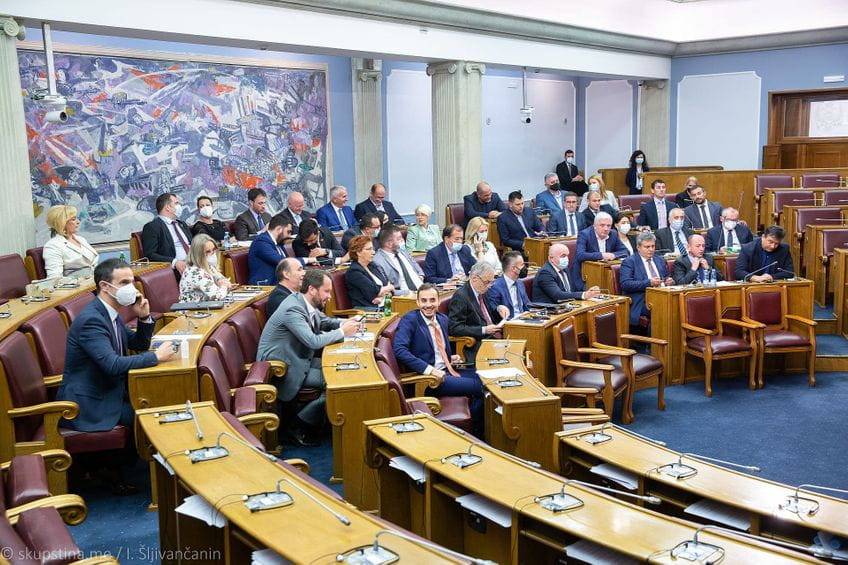 In Montenegro, we have an unsustainable situation in which Zdravko Krivokapić remains prime minister, despite the fact that he does not have the support of 41 deputies, as much as he needs to remain in that position, said DPS MP Miloš Nikolić. In a statement for Radio Montenegro, he pointed out that Montenegro essentially does not have a government and that Krivokapić would have to ask the Parliament to vote of confidence.
Nikolić emphasized that the situation in the society is catastrophic, that the state does not have an adopted budget, police officers do not have fuel for cars, he stated revenge in education, as well as the blockade of the European road.
"We have social anarchy, complete lawlessness, and that is a consequence of the fact that the government no longer exists. Formally, we have a government, but essentially we do not have one because it no longer has the support of the parliament," Nikolić told Radio CG.
He pointed out that the existing social environment must be resolved quickly.
"Citizens and society are hostages of the relations between the parties of the new parliamentary majority, which are afraid of the fall of the Government and new parliamentary elections. That is unimaginable politicking …", said Nikolić.
He added that the Government no longer has any legitimacy and that is why important decisions and laws cannot be adopted.
"Krivokapić would have to ask the Assembly for a vote of confidence," Nikolić said, reminding that Milo Đukanović did that at the end of 2015, at the beginning of 2016.
Krivokapić angered his coalition colleagues with the last few moves, and the last straw was the refusal to sign the Basic Agreement with the Serbian Orthodox Church. That is why the Democratic Front and other parties gathered in the coalition "For the Future of Montenegro" stated that Krivokapić no longer has their support until he fulfils the obligations from the coalition agreement. However, they are not for new elections, but they are for a new coalition agreement. The only party that has publicly said that it supports Krivokapić is the Democratic Party, which believes that the Prime Minister should not resign.
The solution to the political impasse in which Montenegro currently finds itself is not yet in sight, but something will soon have to be accepted by most parties in order for politicians to start dealing with reforms on the European path and not with themselves and their mutual relations.