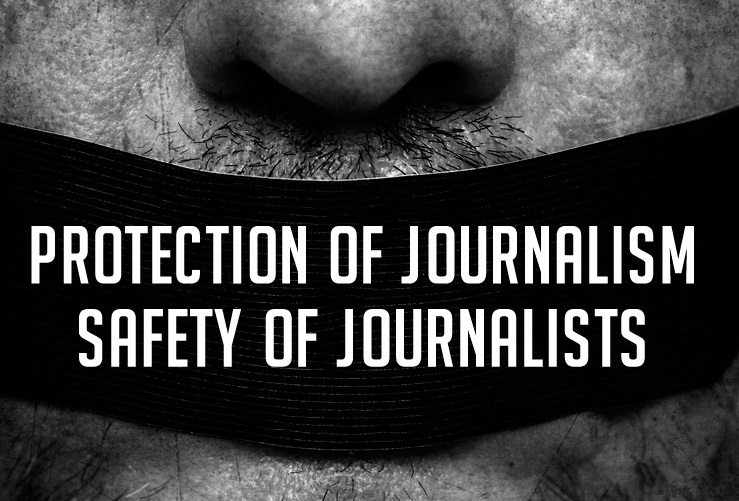 "The Montenegrin website Udar (Impact) is effectively branding investigative journalists critical of the government, along with certain independent intellectuals and opposition politicians, as enemies of the state", Reporters sans frontières (RSF) writes in the article "Montenegro: Witchhunt against investigative reporters on eve of parliamentary elections," published on Thursday, August 27, 2020
Just days ahead of the parliamentary elections in Montenegro on 30 August, a news website has launched an attack against journalists who contest the government. Reporters Without Borders condemns the campaign and calls for an investigation. The accusation is far from trivial in the context of an election campaign marked by deep societal polarization.
By portraying them as "collaborators of the Serbian secret services," Udar capitalizes on the nationalist sentiment to smear journalists who cover major corruption cases. Every day, stylish videos on the site "expose" new agents and provide personal information about them, including their supposed "code names" and Serbian "contact points."
The journalists targeted by the campaign are Dražen Živković, who works for the news site Borba, and two reporters of the daily newspaper Vijesti, Vuk Lajović and Siniša Luković. Luković told RSF he regards the campaign as a criminal act. "But I don't know who to bring a complaint against," he said. Although Udar is probably registered with the Montenegrin authorities, it does not identify the authors and sources of its information. This seems to be a key element of the website's brand image because it does not reveal its owner and staff either.
As well as being posted on the site, the "casefile" videos are permanently available on YouTube, where each one's views currently range from around 9,000 to 20,000 – in a country with 600,000 inhabitants.
"The Udar website clearly violates journalistic ethics and poses a threat to real journalists," said Pavol Szalai, the Head of RSF's European Union and Balkans Desk. "We ask the authorities responsible for registering online media to verify whether it respects legislation on media transparency. Under no circumstances is this witchhunt tolerable and has no place in a country seeking to join the EU. The authorities must do everything, so that it stops."
The aim of such smear campaigns is to name journalists who may subsequently become targets for physical attacks. Although he regards the threat as real, Luković says he is continuing to work as if it didn't exist. "But my family is afraid, and that puts indirect pressure on me," he added.
"Serious violence against journalists in Montenegro usually goes unpunished. This has been the case with the 2007 attack targeting investigative freelancer Tufik Softić and the 2018 shooting attack on Olivera Lakić, a reporter who investigates the organized crime. Opposition journalist Duško Jovanović's murder in 2004 has never been solved," stated RSF.
Montenegro is ranked 105th out of 180 countries in RSF's 2020 World Press Freedom Index, the second-lowest position of any country in the EU/Balkans region. /ibna
Contains information from rsf.org