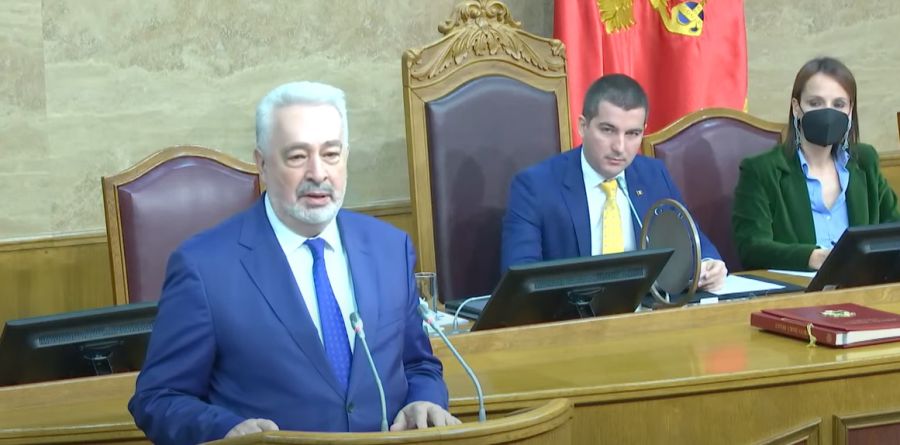 The Prime Minister of Montenegro, Zdravko Krivokapić, said at the Prime Minister's Hour, answering the question of the head of the parliamentary club of the Movement for Change, Branko Radulović, that the Government he heads, and he personally, are doing everything to bring Montenegrin society to the desired consensus and gathering all potentials, which the state of Montenegro has.
"I have shown personal openness and said that I will consider any initiative to improve the work of the government, which is backed by at least 41 deputies. I also expressed the desire that part of the reshuffled government is representatives of minority parties. At every opportunity, I invite representatives of the majority to vote as soon as possible on the new Prosecutorial Council, which is a precondition for many much-needed activities to resolve the situation in the judiciary. The situation we are in does not depend only on the Government. All parties in parliament are in favour of EU integration. If so, and if the EC Report clearly states that judicial reform is one of the preconditions for intensifying our country's European integration, I call on the Parliament of Montenegro to initiate that process as well," said the Montenegrin prime minister.
He pointed out that Montenegro lacks a strategic institute that would deal with the development of the entire country. "The Institute for Development of Montenegro, I guarantee you now, will be formed. The elements that enable the work of that Institute will be recognized in the budget and you as the Creator of that idea, I would like to gather people who can take Montenegro on the path we all want – it is the path of the future for our descendants," Krivokapić said.
Answering the question of Ivan Brajović from the Club of Deputies of the Social Democrats of Montenegro, he said that Brajović started the "youth path" from a young age.
"Your biography shows how you were educated and brought up. You ask me if I am resigning – it is your empty wish. If you were a Democrat, you would ask how elections can be played without changes in the election legislation and without changes in the Prosecutor's Office," he replied.