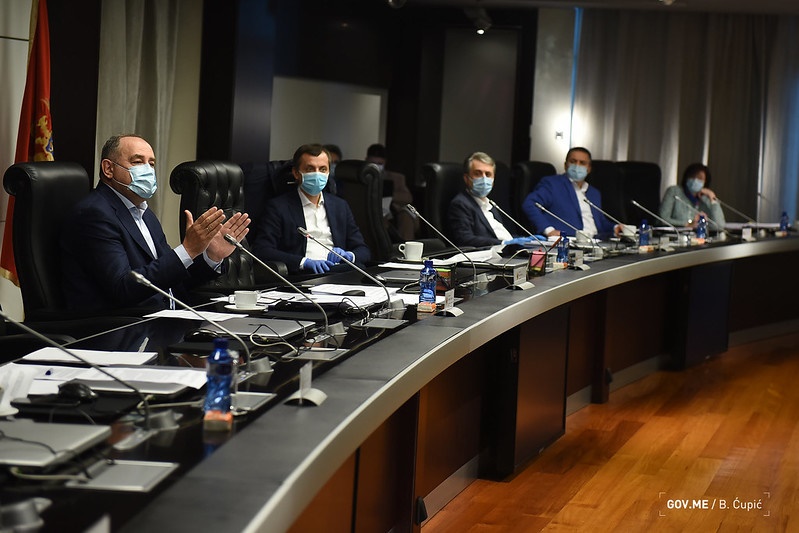 The National Coordination Body for Infectious Diseases of Montenegro approved at its session today a relaxation of certain temporary restrictive measures introduced to protect the health and life of citizens.
Analyzing the epidemiological situation, it was decided, on the proposal of the Institute of Public Health that the prohibition of movement, which had hitherto been in force from 19:00 on weekdays, on Saturdays from 13:00, and on Sundays from 11:00, until 5:00 am of the next day, will now be in effect from 11:00 pm all days.
Consumer goods stores, which have so far been able to work part-time, may open from 7am to 10pm weekdays and Saturdays in the future.
Consent was given to individual sports and recreational activities in public areas such as running, jogging, etc. but it is compulsory to keep a distance and respect all other preventive measures, especially physical distance.
The special measures and bans for the residents of the municipality of Tuzi have been lifted. Tuzi citizens can now travel to Podgorica because Podgorica, Tuzi and Danilovgrad are treated as a single entity.
The national coordinating body warns citizens that the danger has not passed and that it is necessary to strictly adhere to all measures in force.
A weekly report from the Operational Team on Donation Management has been adopted, stating that almost eight months from the opening of the giro account of the National Coordination Body for Infectious Diseases from the country and abroad, almost eight million euros have been paid.
The Third Account Balance and Disbursement Report states that by April 21, at 9:00 AM, € 7,771,663.60 and $ 75,971.72 had been paid into the account of the National Coordination Body, and that outflows amounted to 1,719,023.33 euro.
Account balance as of 21.04 at 9:00 was € 6,052,640.27 and $ 75,971.72.
Based on the decisions of the National Coordination Body, funds were channeled in accordance with donor requests, for the urgent procurement of hygiene and food packages for the vulnerable population, as well as for the procurement of medical equipment at the request of the Crisis Medical Staff and the Institute of Public Health./ibna