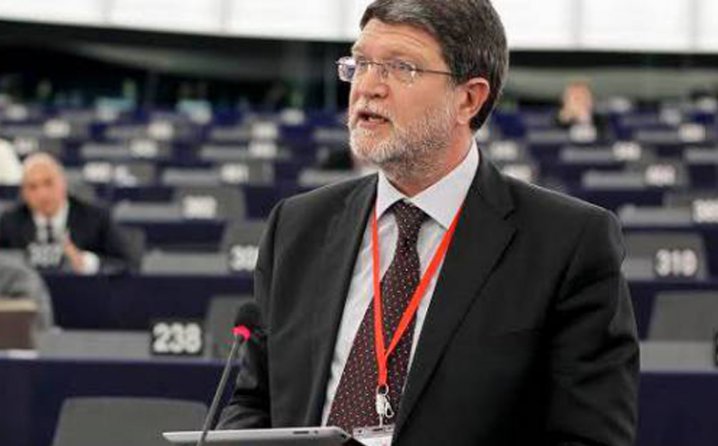 Montenegro has a place in the European Union despite critical assessments from the Progress Report, European Parliament rapporteur for Montenegro Tonino Picula told Podgorica's Pobjeda, noting that the government has failed to maintain the dynamics of the accession process so far in the past year.
Following the publication of the Progress Report for Montenegro, Picula said he was concerned about the slowdown in integration. He added that he sincerely believes, regardless of the justifiably critical assessments in the Report, that Montenegro has a place in the EU as a leader in the accession process.
"The current government in the country has the greatest responsibility for the registered state of affairs, as everywhere else. However, the rules of better behaviour must also apply to the EU, so it must keep its promises. This applies not only to Montenegro but also to Albania, Northern Macedonia and Kosovo. It should be emphasized that the presented report treated the situation during 2019 and 2020. He identified certain progress, such as the fight against organized crime, as well as the slowdown or stagnation of some processes, such as the strengthening of the rule of law or the poor state of media freedom," Picula explained.
He pointed out that there are a number of countries advocating Montenegrin membership in the EU, but the primary responsibility of Podgorica is to speed up or improve the marked processes.
"A good example of that could be the harmonization of the process of holding local elections on the same day because the current system keeps the country in a kind of permanent election campaign, which constantly produces political tensions on the already highly polarized scene. The extent to which this has an inhibitory effect on the capacity to implement reforms does not need to be explained," Picula said.
Picula previously assessed that it seems to him that politics in Montenegro is clericalized, and the church is politicized. Asked if he thinks that this is still the case and if so, what should be done to strengthen civil society, the EP rapporteur says that he would not like European politics and the media to be interested in the situation in Montenegro from one incident to another.
"However, for now, I do not see that a dialogue of key actors has been established, which would really open space for reducing emergencies with serious consequences for the state of civil society. This is probably not easy to do in the conditions of Montenegro's current exposure to external pressures. It is likely that only after a few election cycles will options sufficiently resilient to consolidate civil society standards crystallize. At the same time, we should expect more comprehensive support from Brussels, because due to the current experience with Poland and Hungary, the bloc will certainly no longer accept countries that are wrongly transformed or obviously deviate from the basic values ​​of the European project," Picula concludes.