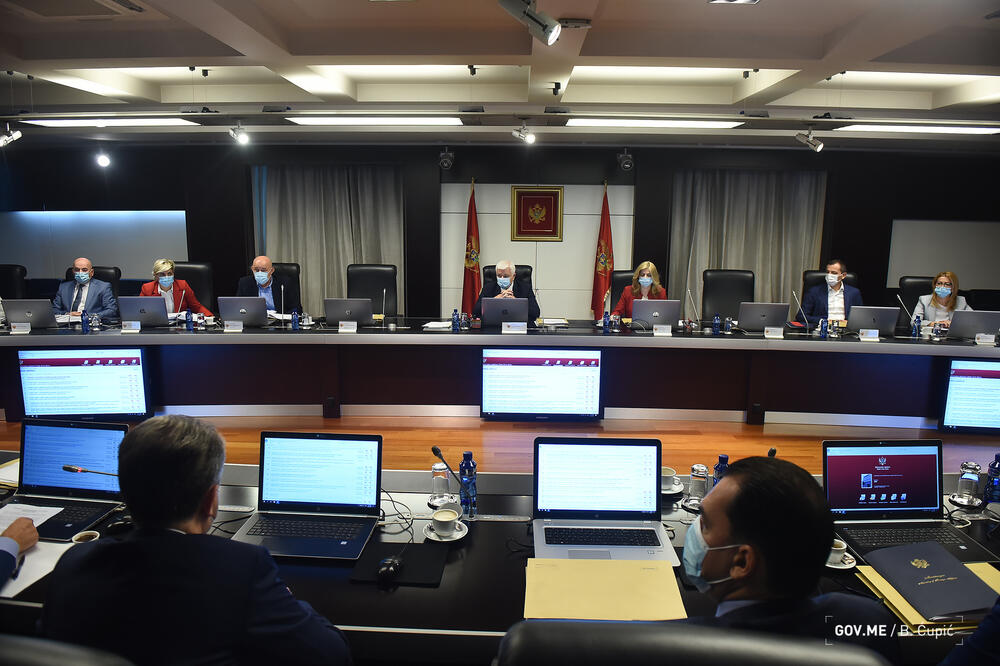 The Montenegrin government strongly condemned the violence and incidents that took place in Budva and other cities in the last few days, and called on the competent authorities to resolutely and legally prevent, suppress and sanction any attempt to undermine democracy and endanger the peace and security of Montenegrin citizens.
The government said that the attack on the police uniform was an attack on the state and its basic values.
"We witnessed direct and inconsiderate examples of illegal and disorderly behaviour of individuals and groups last night, but also in the days before that, in several Montenegrin cities.
The reaction of the competent state authorities, including the police, to such behaviour is their constitutional duty and obligation. While an attack on an official and non–compliance with orders of an official, entails criminal liability and consequences throughout the world.
Therefore, a tried and tested pattern of behaviour of certain political entities, which aims at destruction towards the state and its institutions, and causing instability in Montenegro, is in action.
Unfortunately, the effects of such intentions primarily affected the members of the Police Directorate, who, while doing their job professionally and with dignity, were exposed to the most severe insults and attacks from the perpetrators of the mentioned events," said Government in the press release.
Government emphasized that an attack on a police uniform is an attack on the state and its fundamental values. Also, an attack on every man who makes an honest living for his family, is a "violence in its most primitive form".
"Especially, if we bear in mind that it is an attack on the same people who, in the days of the most severe health crisis, on the first line of defence against the coronavirus, kept the safety and security of each individual and his family.
The Government strongly condemns the violence and incidents, and urges the competent authorities to resolutely and legally prevent, suppress and sanction any attempt of undermining democracy and endangering the peace and safety of our citizens," stressed government of Montenegro./ibna