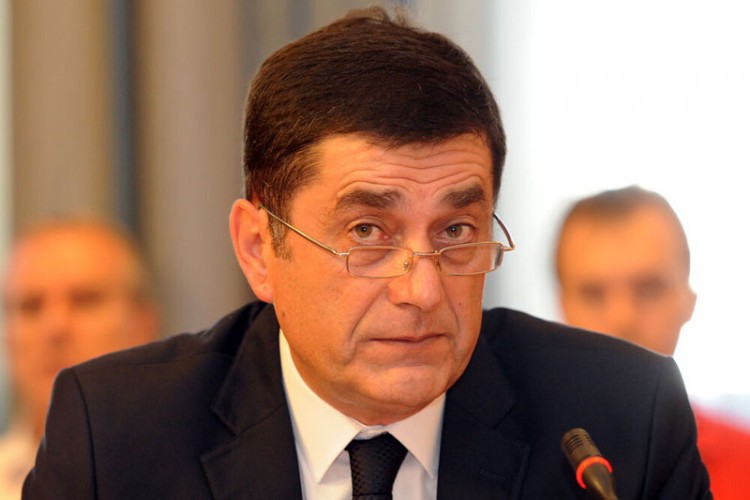 On the order of the Special State Prosecutor's Office, the special police department arrested today Dejan Peruničić, former director of the National Security Agency (ANB).
The special state prosecutor's office launched an investigation against Peruničić after a wiretapping device was found in the Prosecutor's Office building last week, which the ANB suspects was installed during the period when Peruničić was the director of the secret police. It is unknown at this time whether the device was active and who was eavesdropping on prosecutors.
Former director of the National Security Agency, Dejan Peruničić, and former agent of the Secret Service, Srđa Pavičević, are already on trial for illegal recording and monitoring of several people.
By the decision of the judge of the Podgorica High Court, Dragica Vuković, and respecting the proposal of the defence attorneys, the accused Peruničić and Pavičević are being tried behind closed doors.
The news of today's arrest was confirmed by Special Prosecutor Miroslav Turković, who said at a press conference that the Special State Prosecutor's Office (SDT) had formed a case on the occasion of finding a wiretapping device in the office of the Chief Special Prosecutor (GST).
Turković said that the SDT formed the case based on finding a technical device, which is suspected to be a wiretapping device, in the office of the Chief Special Prosecutor.
"When we received that information, we conducted an investigation, found the device, and then conducted an investigation during which the evidentiary actions were taken and we determined the place for receiving the signal. Based on this, one person whose initials are D. P. is imprisoned today on suspicion of abusing his official position. This person will be brought to the competent prosecutor's office and further evidence and facts will be determined, "said Turković.
Chief Special Prosecutor Milivoje Katnić said that it would be determined where the recordings that were recorded through the device came from and to whom they were forwarded.
Speaking about the death of the former ANB official Luka Bulatović, Katnić said that "the existing facts indicate that, unfortunately, a suicide happened, but that is not the end".
"We have more evidence that we need to analyze," Katnić said.
Katnić said that it was being determined whether the event was related to the wiretapping of the GST office.