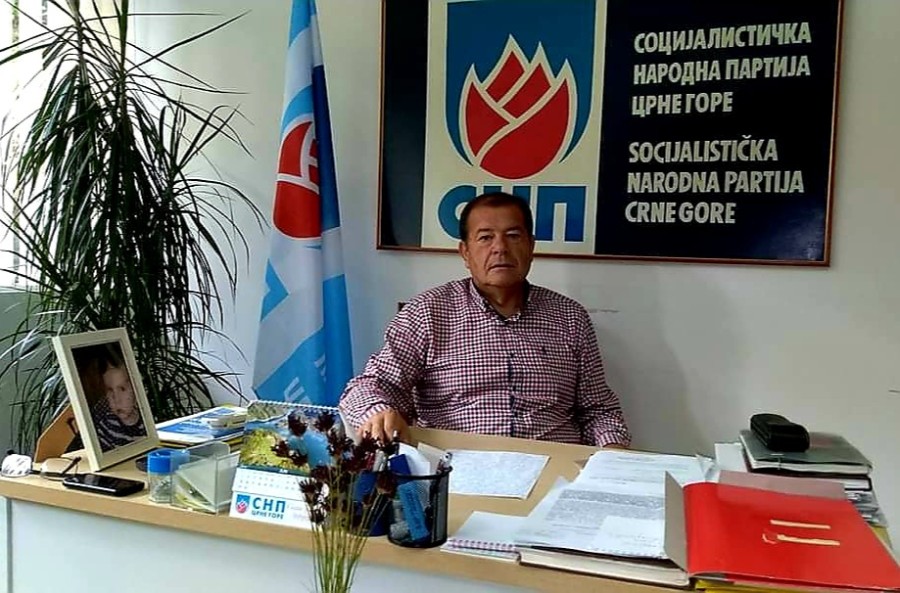 According to information by the Socialist People's Party of Montenegro (SNP), the Government of Montenegro is working intensively on the procurement of vaccines, with the first batches expected to arrive in the country next week.
This is what head of the Club of Deputies and SNP Vice-President Dragan Ivanović said in response to SD MP Damir Šehović's claims that the illegal temporary financing of the Government of Montenegro would cause a shortage of drugs and medical devices. He added that the citizens must be urgently updated on what procedures Montefarm and the Institute of Public Health follow when procuring PCR tests, adding that a minister who causes a new crisis in the health system has no place in the Government.
"SNP CG considers today's insinuation by SD MP Damir Šehović that, due to temporary financing, the Montenegro Government could leave its citizens without vaccines and drugs, to be inappropriate and malicious," said Ivanović.
Ivanović believes that Šehović should provide answers on what the administration he was part of had done in terms of vaccine procurement.
"And it is known that the new leadership of the Ministry of Health inherited a rather chaotic situation from his party colleague Kenan Hrapović," Ivanović notes in his statement.
Ivanović believes Šehović was unsuccessful in the department he led in the former government.
"It would be better for him to comment on the situation in education, instead of dealing with an area which is so out of his reach," Ivanović added.
Ivanović expects everyone to show maximum responsibility in this "difficult moment" and avoid confusing or frightening citizens with unverified information and gossip.
"The containment of the pandemic and the recovery of citizens should be everyone's goal. We hope that former Minister Šehović shares these priorities and in the future will provide statements in accordance with that," Ivanović concluded. /ibna