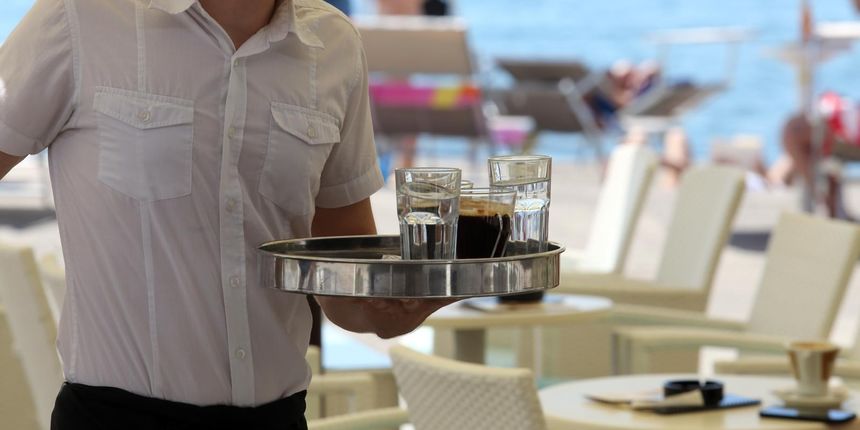 From the beginning of the year to July 20, about four thousand seasonal workers have been employed in Montenegro, which is almost three times less than last year.
The Employment Bureau (ZZZ) told Dan newspaper that, under normal circumstances, in the past season, on average, a just over a quarter of the total number of registered unemployed persons in Montenegro was employed.
The assistant director of the Bureau, Goran Bubanja, said that 11.6 thousand seasonal workers were employed last year, which speaks in favor of the fact that last year the public campaign of the state "Let's employ domestic workers" succeeded and contributed to a significant increase in domestic workers' interest in seasonal work.
"This year's data, however, differ significantly. According to reports, from January 1 to July 20, only four thousand seasonal workers have been employed", Bubanja told Dan.
He explained that the health crisis and the well-known circumstances adversely affected seasonal employment.
As he said, in the period from January 1 to June 30, employers reported a total of 11.99 thousand jobs to the Bureau, of which more than 28 percent of advertisements were related to seasonal jobs.
"The Bureau continuously carries out activities to prepare unemployed persons for seasonal employment. These activities aim to inform, motivate and encourage the unemployed to work on seasonal jobs. Apart from the unemployed, the activities of the Bureau are also directed towards other job seekers, primarily pupils and students", said Bubanja.
He added that a large number of employers in previous years relied exclusively on foreign labour.
"The new situation with the Covid-19 virus has shown us how important it is to invest in the education of domestic staff and provide more favorable working conditions, which would reduce the outflow of quality labour to other markets", said Bubanja.
He reminded that at the recently held panel "Let's employ domestic workers", it was assessed that higher employment of domestic workers, unemployed persons from the records of the Institute, students and pupils on seasonal jobs would significantly contribute to the growth of budget inflows, especially amidst a period when the novel coronavirus situation significantly reduced space for new employment and the possibility of hiring labour from abroad.
According to the data of the Bureau, in the previous period, most citizens from Podgorica applied to the unemployment register, based on the termination of employment, that is, 708 or 24.46 percent, 362 or 12.5 percent from Nikšić  322 or 11.12 percent from Bijelo Polje, 207 or 7.15 percent from Pljevlja, based on the termination of employment, and finally from Berane 172 or 5.94 percent. /ibna