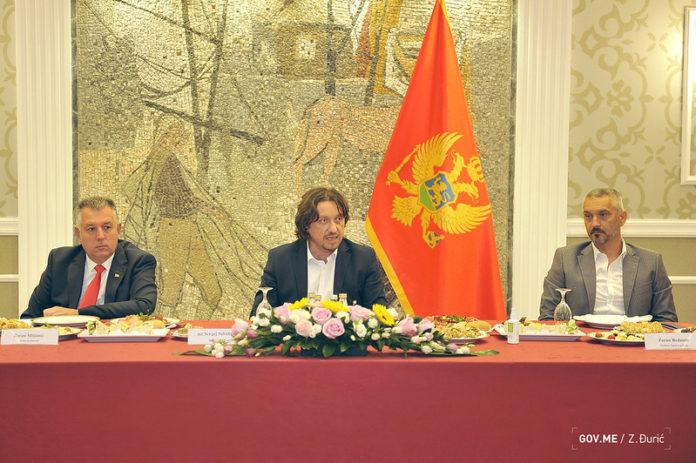 Montenegrin Interior Minister Sergej Sekulović told reporters on Wednesday "he cannot guarantee absolute security in Cetinje to either journalists or citizens, but that he will do his best to ensure that everything passes peacefully on September 5." He added that the Ministry of the Interior has information that there are extremists on both sides who are planning radicalization in Cetinje.
"We will do everything in our power to provide security, but in the absolute sense, we cannot guarantee 100%," Sekulović said.
When asked whether the enthronement of the Metropolitan of Montenegro and the Littoral, Joanikije, in Cetinje, can be banned, he said that everyone has their own powers.
"Our personal conviction is irrelevant, it is an obligation to guarantee freedom of religion," Sekulović said.
Sekulović announced that the rally was reported for September 3, and not for September 5, but that he expected that, if a spontaneous gathering took place, it would pass peacefully. He added that security assessments are done hour by hour. In general, as he pointed out, the security assessment is not favourable.
"The question is whether it is so unfavorable to ban or will we do something else, to allow citizens to exercise their constitutional right," the minister said. He added that the police would do their best to ensure that citizens express their conviction and that the media and all other actors on the socio-political scene can make it easier or harder.
"Montenegro was created in Cetinje, we must not allow this current Montenegro to die in Cetinje. We must learn to live with our differences and open a democratic debate," said Sekulović.
He pointed out that bans can be a short-term solution, but that it is the suffocation of freedoms.
"Through operational work, we came to know that there are extremes on both sides and that they are planning to radicalize the situation," Sekulović pointed out.
The director of the Police Administration, Zoran Brđanin, said that music gatherings were announced on September 3 and 4, organized by the Montenegrin Orthodox Church.
He added that no rally was reported for the 5th, but that he expects that if people "spontaneously gather" that day to "defend the greatest values", then he expects them to be calm. Brđanin said that no one reported the rally in Cetinje held on August 22, and that the police had the opportunity to issue an order to stop the rally, but that they were thinking about the consequences.