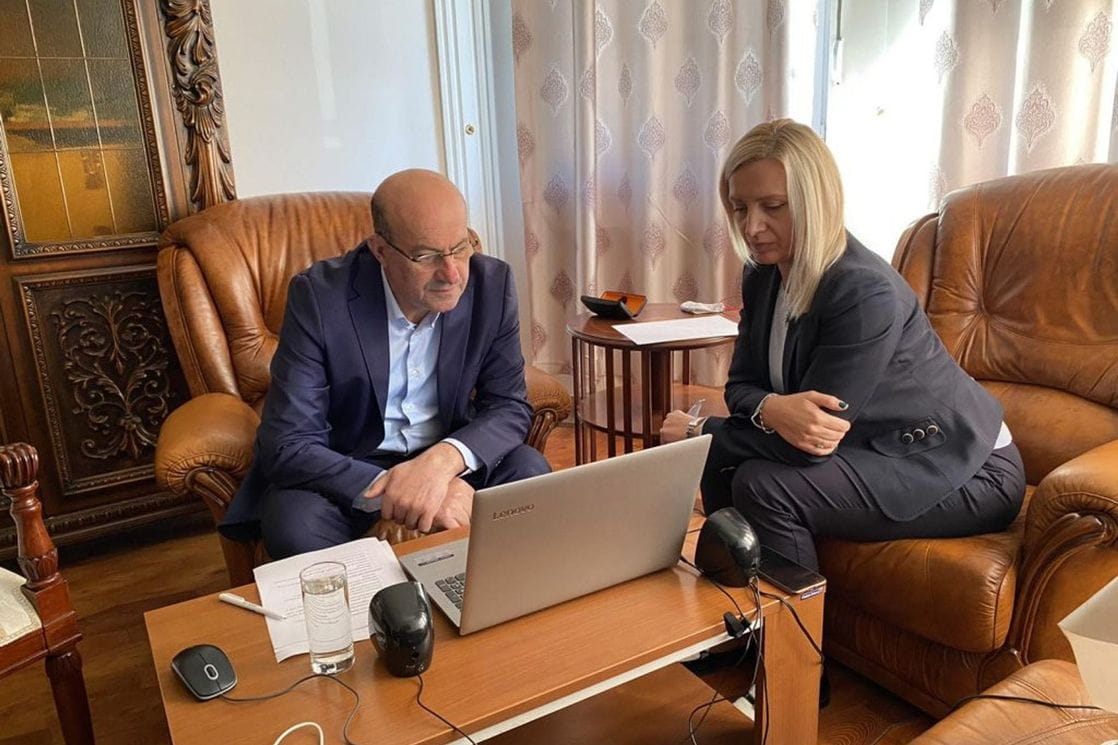 The Bosniak Party of Montenegro will be, as before, a strong supporter of the European People's Party (EPP) in Montenegro, a strong link with Brussels and an important factor of pro-European forces, BS President Rafet Husović said today, stating that the expert government, as planned by Prime Minister-designate Zdravko Krivokapić, will be an experiment. He also expects there to be no revanchism towards minority nations.
Husovć attended an online meeting with the EPP leadership.
Husović expressed his gratitude to the EPP, the numerically largest political group in the European Parliament, also comprising BS as a full member. He thanked for the help provided to Bosniak Party, and thus the state and its integration processes.
"The Bosniak Party will, as before, be a stern supporter of the EPP in Montenegro, a strong link with Brussels and an important factor of pro-European forces in Montenegro. The western path of Montenegro, the European perspective and standards, are very important to us, regardless of whether we are in the government or the opposition", said Husović in his presentation.
He pointed out that he expects the new legislative authority in Montenegro to continue on the path of European integration, adding that he believes a NATO membership is unquestionable. Husović underlined that the state is also facing an economic crisis, unfolding parallelly with the coronavirus aftermath. He said that he expects the new government to continue working in the direction of the rule of law, respecting the relevant institutions. In that sense, he expects that the rights of minority peoples will be protected.
Speaking about the position of the Bosniak Party, Husović sressed that there were ideological and political differences concerning certain constituents of the new majority.
"We will be ready to support all positive reform processes. We have already voted for the election of the President of the Parliament of Montenegro, and we are ready to support the election of the leadership of the Parliament and the constitution of the parliamentary working bodies", said Husović.
He added that there were growing expectations that minority rights will not be reduced but rather improved – in legal matters, in institutions and practice.
"The Bosniak Party will also help secure the necessary majority for the election of prosecutors and the judiciary, and we are also ready to work on reforming the election legislation", Husović pointed out.
As for the new government comprising experts, Husović said it was going to be an experiment.
"We expect that there will be no revanchism and that there will be a special sensibility towards competent and professional members of minority nations". Finally, we expect that capital state projects will continue and that the Government will know how to face the consequences of Covid-19", Husović concluded. /ibna