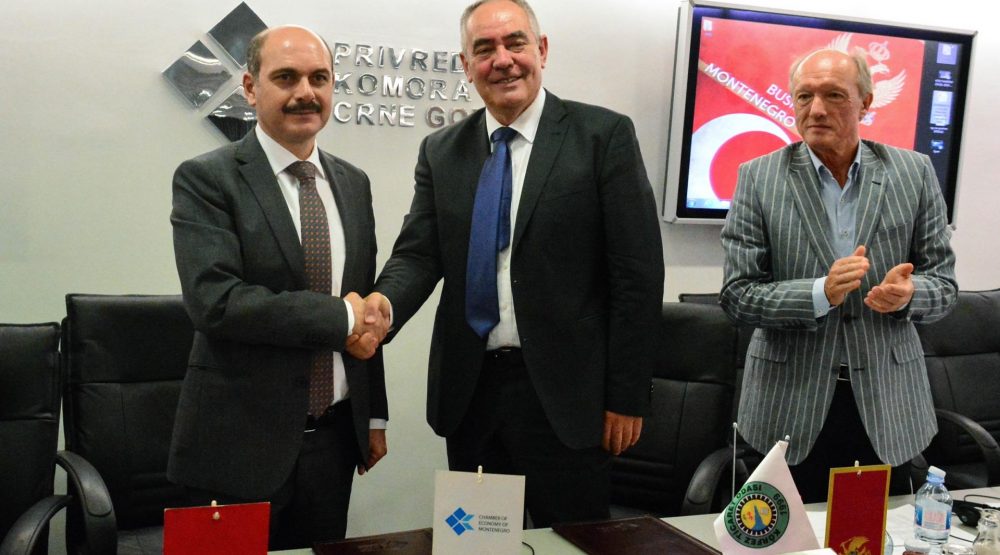 Α Memorandum on cooperation between chambers of commerce of Montenegro and Körfez district was signed on the Business Forum of Montenegro and Turkey in Podgorica during the weekend. It was stated that investments from Turkey were increasing and last year and the two states exchanged goods worth EUR100,7 million.
This agreement is a solid basis for further economic relations with Turkey, said the signatories, Vice-president of the Chamber of Commerce, Ivan Saveljić, and president of the Chamber of Commerce of Körfez, Recep Öztürk.
"There's space for the improvement of economic relations between the two countries", Saveljić said.
The Turkish delegation consisted of representatives of 30 companies from Körfez in the field of energy, construction, metal-processing, trade, logistics, automobile industry and real estate.
Presenting the economic environment of Montenegro, Saveljić pointed out that the country was characterized by intense economic growth.
The most important infrastructure and tourist projects will mean further economic growth and improvement of the quality of life of Montenegrin citizens.
Apart from cooperation in trade, investments of Turkey have surged. Since 2010, Turkey companies invested a total of EUR190,3 million. Montenegro expects new investments in the energy sector.
"We have excellent cooperation with Turkish chambers of commerce", Saveljić said.
The president of the Chamber of Commerce from Körfez pointed out the developed historical and cultural bonds the two countries shared.
"We should use this stable interstate cooperation in order to reinforce business cooperation", Öztürk said.
He acquainted his interlocutors with the region he comes from. It is one of the most developed regions in Turkey and it has 160.000 inhabitants./ibna