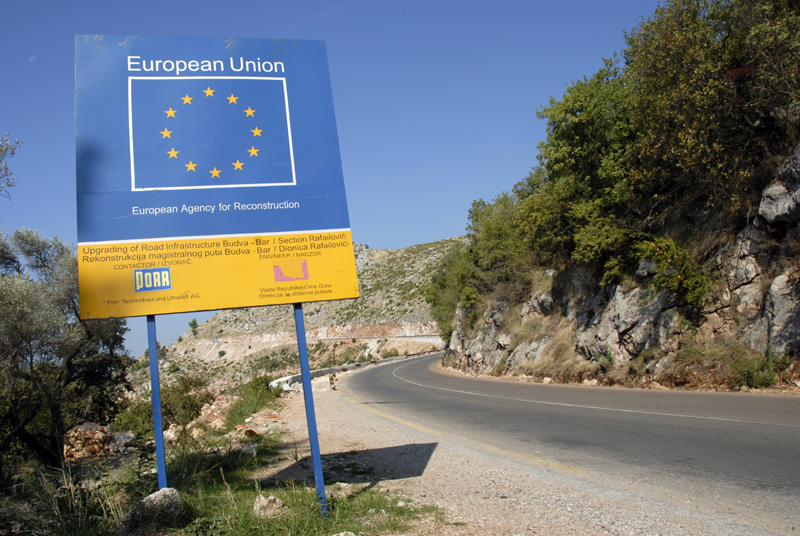 Podgorice, Montenegro, December 13, 2013
South East Europe countries exited recession in the first half of 2013 and they improved their export performance, and Montenegro's economy is expected to grow 2.5% in 2014, the latest World Bank South East Europe Regular Economic Report (SEE RER) presented in Tirana concludes.
It was noted at the presentation that the "average growth of real income of the six countries rebounded from negative 0.7 percent in 2012 to 1.8 percent (year-on-year) in the first half of 2013," which was supported by the Eurozone "nascent recovery." Montenegro's economy is expected to grow 2.5% in 2014 and the Government will need to focus the budgetary expenditures, the report says.
Growth is notable in industry, and especially manufacturing exports and energy. The report further states that exports improved while imports declined and that "gradual recovery in the euro-area helped the combined good exports to grow by almost 13%" year-on-year in the region.
The downsides include lingering depression in domestic demand across the region, affecting negatively employment (now at 24% on average in the region), growth of income, credit, and the investment climate. Also, productivity growth is slowing down and labour costs are rising, which affects growth by lowering competitiveness, the report notes.
An issue was noted with rising non-performing loans (NPLs) by foreign parent banks, which combined with their reduced exposure to the region and weak credit growth "suggests the need for vigorous reforms to reduce NPLs and remaining vulnerabilities."
The World Bank experts conclude that the countries of the region need to improve their fiscal positions, decrease public debts, and strengthen their banking systems, as well as implement significant structural challenges in improving productivity and competitiveness, including in the areas of the investment climate, the labour market, and the public sector.